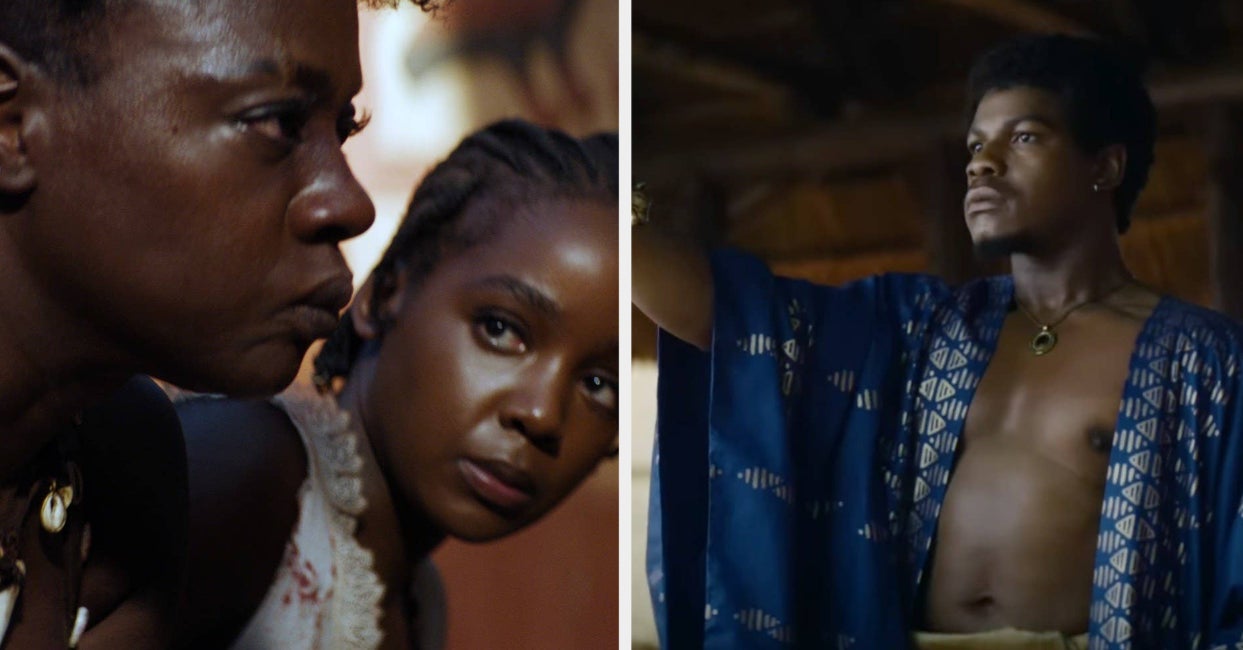 "The first day I started filming, Viola was bleeding from her leg and her toes. I looked down and said, 'You need to get that sorted.' But that was a secondary thought for her. She had determination."
John Boyega And Thuso Mbedu Opened Up About Shooting "The Woman King" With Viola Davis
Last month, I attended a private screening of Viola Davis's newest movie, The Woman King, directed by Gina Prince-Bythewood (The Old Guard, Love & Basketball). If you've seen the epic trailer, you know this film is centered on a badass, all-female group of warriors. However, what you likely don't know is that The Woman King is inspired by real-life events.
Earlier this week, I had the pleasure of speaking with two of the film's stars: John Boyega, who plays King Ghezo, and Thuso, who plays a warrior named Nawi. They shared what they learned from working alongside Viola, how the cast bonded on set, and what they hope this film will do for little Black and brown girls around the world. Read our interview ahead.
1. Hi, John and Thuso! I'm so excited to chat with you two about this film. To start, I'd love to know what was your first impression of each other when you met?
2. What was the most surprising thing you two learned about the Agojie warriors (aka the Dahomey Amazons) while preparing for this project?
3. What was the best lesson you both learned from watching Viola Davis on set?
4. Is there a line or moment in the film that was completely improvised?
5. How did the cast bond on set? Is there a behind-the-scenes bonding experience you'll never forget?
6. Thuso, your bond with Lashana is so palpable onscreen. What was it like working so closely with her, especially filming that gut-wrenching scene that happens during a pivotal moment of the film?
7. Before the film's release, I saw some critics questioning whether The Woman King would address the Kingdom of Dahomey's involvement in the Atlantic slave trade under King Ghezo's leadership. Having seen the film, I can say that it does tackle the elephant in the room, so to speak. John, what was your reaction to reading this historical context in the script?
8. Did either of you take anything from the set? Any props or costumes you got to keep as memorabilia?
9. Who is the woman king in your lives? Is there a woman who represents the same level of fearlessness and heart that General Nanisca has in the film?
10. I love that! OK, last question: What does it mean to be a part of a movie featuring brown-skinned women in combat, and what do you hope this film will do for little brown girls across the world who see themselves in it?
Thanks for chatting with us, John and Thuso! The Woman King is now playing in theaters everywhere.