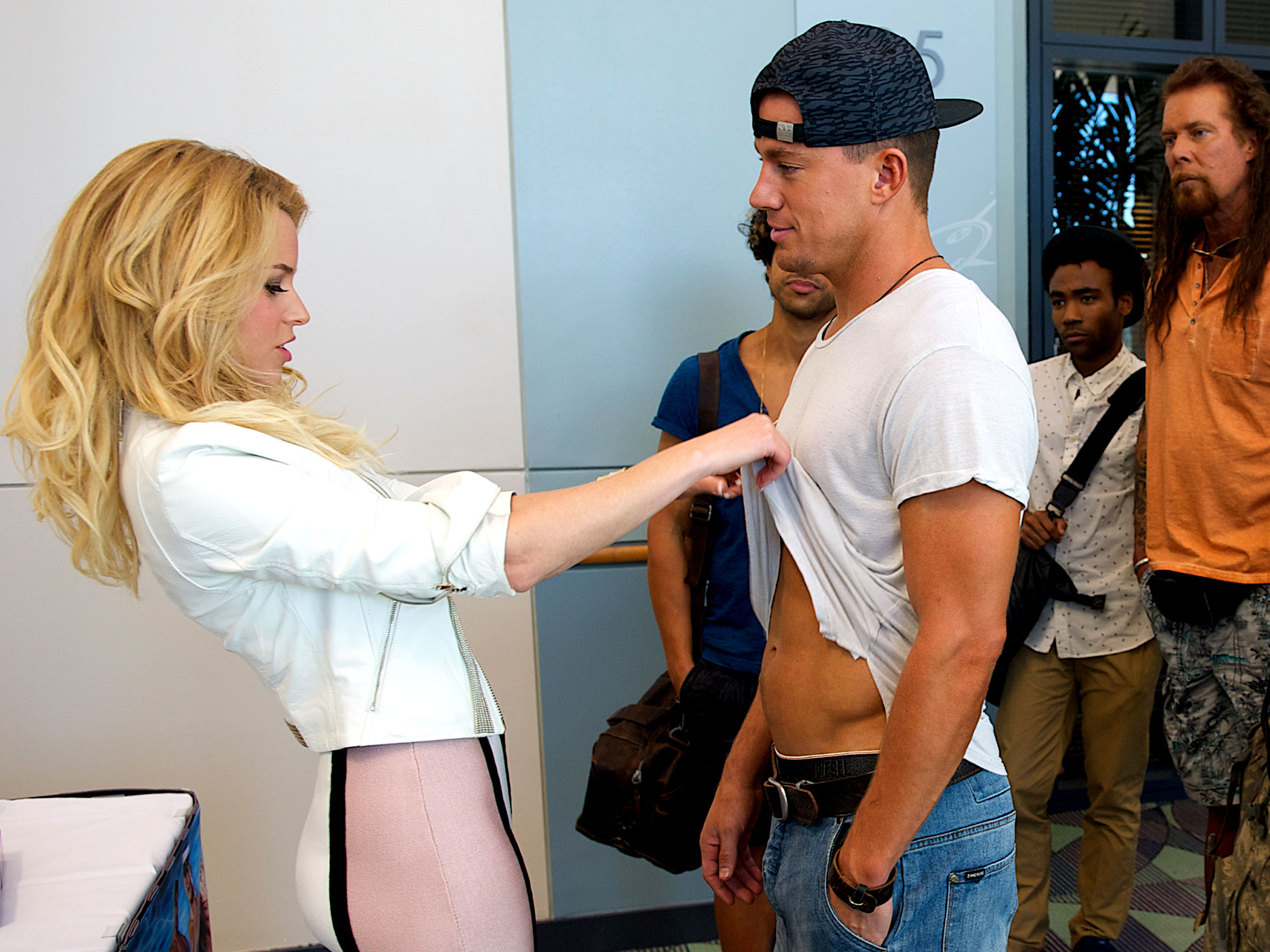 Channing Tatum gyrates back into our hearts in the trailer for Magic Mike's Last Dance,Steven Soderbergh directs the third installment of the male-stripping saga as Mike brings his talents to London.
Channing Tatum gyrates back into our hearts in the trailer for Magic Mike's Last Dance
Between the persisting pandemic, the hyperspeed death of Twitter, the annual return of the cold, and the constant political shake-ups that only seem to leave us worse off than before, global morale is at an all-time low. We need a hero, someone to inspire the public and remind us all of what makes life such a rich, spiritually nourishing journey. Luckily, Warner Bros. has put their best man on the job — yes, Magic Mike has returned.
Today brings the first trailer for Magic Mike's Last Dance, the third and seemingly final installment of the male-stripper saga last amended with 2015's superlative Magic Mike XXL. With the first film's director Steven Soderbergh now back at the helm, the multi-part meditation on capital, performance, pleasure, and gender can be completed at long last. Also, there will be abs.
The spot below finds Channing Tatum's dancer extraordinaire Mike on his own, his cohort of lovable lunkheads — Joe Manganiello's well-hung Richie, Gabriel Iglesias' cut-up Tobias, the gang — nowhere to be found. He's instead gone solo to pursue Salma Hayek overseas to London, where she's giving him one last shot, both at love as well as the perfect stage show with an all-new cast of gyration experts.
From the looks of it, Soderbergh has embraced this unlikely franchise's roots in the classic musical film to a greater extent than ever, one glimpse of a dance number on a double-decker bus suggesting another quotidian showstopper in the vein of the immortal "I Want It That Way" convenience store set piece. If Tatum feels that the connection to his idol Gene Kelly has not yet been fully cemented, taking to the UK for his An American in Paris could very well do the trick.
The film will arrive just in time for Valentine's Day, restoring desire and romance to a world benumbed by months of cruel winter. For are we not all of us just bachelors looking for a partner, someone who knows how to ride without even falling off? Blessings be.
Magic Mike's Last Dance comes to cinemas in the UK and US on 10 February, 2023.
Published 15 Nov 2022