'90 Day Fiance' Stars Get Married for the Second Time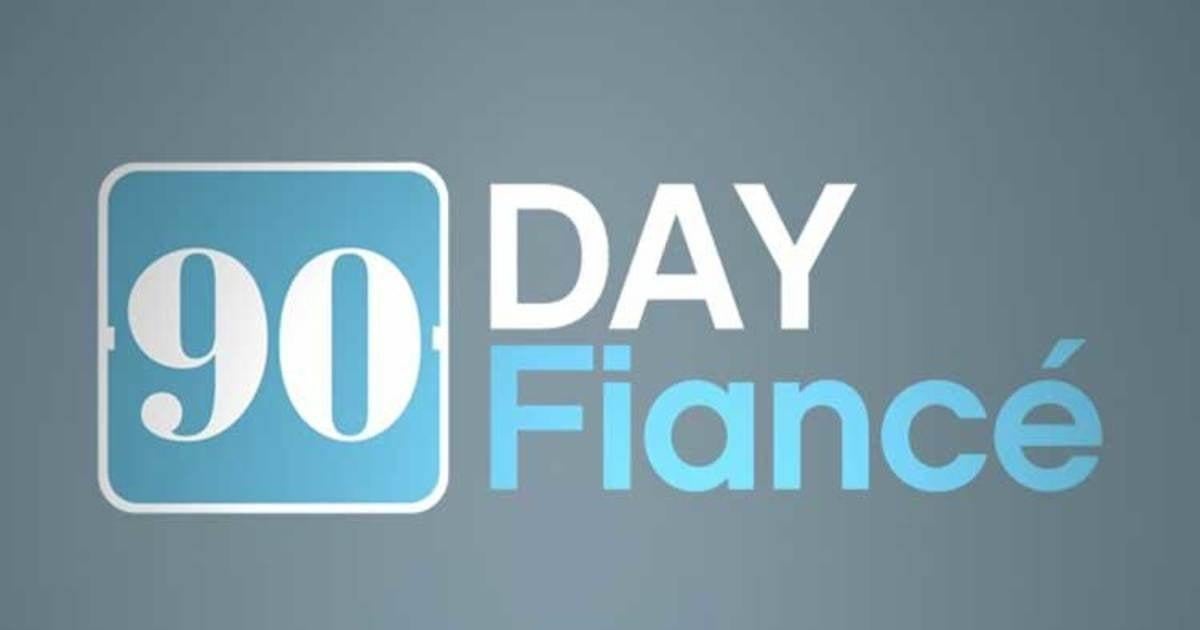 '90 Day Fiance' Stars Get Married for the Second Time,Stacey Silva is married...again! The 90 Day Fiancé star and husband Florian Sukaj tied the knot again Thursday after previously having a small, intimate wedding featuring just the happy couple and their officiant. The TLC stars' grand wedding took place at Saybrook Point Resort & Marina in [...]
'90 Day Fiance' Stars Get Married for the Second Time
Stacey Silva is married…again! The 90 Day Fiancé star and husband Florian Sukaj tied the knot again Thursday after previously having a small, intimate wedding featuring just the happy couple and their officiant. The TLC stars' grand wedding took place at Saybrook Point Resort & Marina in Connecticut and was exactly what Silva had imagined.
"This is the moment that we've been waiting for," the Darcey & Stacey star told PEOPLE. "We've been together eight years and been through so much and our love has survived. We're here now. We made it. To say our vows in front of family and friends, it's breathtaking." Despite its simple trappings, the couple's initial wedding in April 2020, amid the first wave of COVID-19, was a special moment as well.
View this post on Instagram A post shared by TLC (@tlc)
"It was very special and unique even though it was during a time where everybody was in lockdown. We wanted to keep everybody safe and do things the right way, like the rest of the world and our love just couldn't wait any longer," said Silva. "We'll never forget that moment because it was just so intimate. But we've always wanted a dream wedding."
The House of Eleven founder looked stunning in a custom gown by Albanian American designer Katerina Bocci. "Her dresses are very haute couture," explained Silva. "She just made my dream dress come true. It's the most beautiful, spectacular dress I ever, ever could have ever dreamed of." The couple is now planning their honeymoon for "somewhere tropical and beautiful" as they relish all the moments from their dream wedding. "We're happier than ever," she added. "When we said our vows, it just felt right."
0comments
The bride's sister, Darcey Silva, told PEOPLE she was thrilled that her sister got to have such a beautiful moment with Sukaj. "I know in the past, we talked about a twin wedding, and it was something we really looked forward to," Darcey said. "It didn't happen that way, and it's okay. Stacey deserves to have her moment. She deserves everything and then some. Just to be there for her and on big day, it's a memory that we all have. And one day, I know I'll have my special, amazing moment as well." You can see all the wedding festivities on the new season of Darcey & Stacey, which premieres Jan. 23 at 8 p.m. ET on TLC.
Related News & Content
'Fear the Walking Dead' Star Jenna Elfman Reacts to Death of Major Character (Exclusive)

Episode 712 of Fear the Walking Dead aired on AMC Sunday, and fans saw the deaths of two major characters. Howard (Omid Abtahi) and John Dorie Sr. (Keith Carradine) are the latest two to leave The Walking Dead Universe, and the loss of Dorie is hard for June (Jenna Elfman) who became close to [...]

Tags: episode Fear the Walking Dead Jenna Elfman season The Walking Dead

'Workin Moms' Ending After Season 7

Catherine Reitman's hit series Workin' Moms will end after Season 7. Reitman announced Monday that the popular Canadian sitcom, which airs on CBC in Canada and streams stateside on Netflix, has been renewed for a seventh and final season. The final season is scheduled to premiere on CBC and CBC [...]

Tags: Catherine Reitman episode Keycat Keytags Netflix popculture.com season television show Workin' Moms

Lt. Joe Kenda Puts to Rest Cases That Haunted Him at Night in 3 New 'Homicide Hunter' Specials (Exclusive)

Lt. Joe Kenda is putting to rest the cases that kept him up at night. After a 23-year-long career solving hundreds of homicide cases with a 92% closure rate, Kenda's grit and determination have long made him a respected figure in the law enforcement community, but the few cases he didn't manage to [...]

Tags: discovery+ episode Homicide Hunter Investigation Discovery Channel Keycat Keytags popculture.com season

'The Mighty Ducks: Game Changers': Coach Cole Has Conversation With Evan in Season 2 Exclusive Clip

'The Mighty Ducks: Game Changers': Coach Cole Has Conversation With Evan in Season 2 Exclusive Clip,Things are getting interesting on the Disney+ series The Mighty Ducks: Game Changers. PopCulture.com obtained an exclusive clip of the upcoming episode titled 'Trade Rumors,' and it shows Coach Cole (Josh Duhamel) having a tough conversation with Evan (Brady Noon). Cole believes that Evan has a [...]

Tags: Brady Noon Disney Emilio Estevez episode Josh Duhamel Mighty Ducks Mighty Ducks Game Changers popculture.com season Streaming

'This Is Us' Fans in Tears After Devastating Next-to-Last Episode

The tears continue to flow for This Is Us fans as the show heads into its series finale. In the penultimate episode of the season, viewers said goodbye to Rebecca Pearson (Mandy Moore) with an emotional look back at her life. Naturally, it prompted fans to express their sadness over the episode [...]

Tags: episode Keycat Keytags Mandy Moore Rebecca season finale Series finale This is Us train

'All Star Shore': Angelina Pivarnick Goes Head-to-Head With Vanjie in Exclusive Sneak Peek

Tensions are high on All Star Shore, as Vanessa 'Vanjie' Mateo faces off against both Joey Essex and Angelina Pivarnick in a PopCulture.com exclusive preview of Wednesday's all-new episode of the Paramount+ show. The heated exchange starts when Vanjie calls out The Essex Way star for allegedly [...]

Tags: All Star Shore Angelina Pivarnick casting episode Jersey Shore Keycat Keytags popculture.com RuPaul's Drag Race

'A Waltons Thanksgiving' Stars Logan Shroyer and Teddy Sears Talk 'Pretty Big' Holiday Movie, Dish on Holiday Traditions (Exclusive)

'A Waltons Thanksgiving' Stars Logan Shroyer and Teddy Sears Talk 'Pretty Big' Holiday Movie, Dish on Holiday Traditions (Exclusive),In 2021, America's iconic TV family The Waltons returned with a brand new made-for-TV film, The Waltons: Homecoming. This year they're doing it again in a brand new holiday special, A Walton's Thanksgiving, which airs Sunday night on The CW. Ahead of the movie's premiere, PopCulture.com had a [...]

Tags: actor casting episode john boy walton popculture.com Teddy Sears television show Thanksgiving The CW The Waltons TV

HGTV Star Erin Napier Asks Fans to 'Pray' for Precarious Christmas Tree Situation

HGTV Star Erin Napier Asks Fans to 'Pray' for Precarious Christmas Tree Situation,Erin Napier is asking for prayers for her Christmas tree. The HGTV star took to her Instagram Story over the weekend to show off her beautifully-decorated Christmas tree but noted how precarious of a situation the holiday decor was in with 17-month-old daughter Mae actively trying to get up close [...]

Tags: Ben Napier episode Erin Napier HGTV home town popculture.com Reality TV season

'This Is Us': Sterling K. Brown Has Special Message for Onscreen Wife Susan Kelechi Watson as Filming Wraps

This Is Us stars Sterling K. Brown and Susan Kelechi Watson are teasing their farewell to Beth and Randall Pearson as the hit NBC show's sixth and final season quickly comes to an end on May 24. Brown and Kelechi Watson revealed Monday that they had just wrapped their final scene together, sharing [...]

Tags: casting episode season Sterling K. Brown Susan Kelechi Watson This is Us

'Little People, Big World': Amy Roloff's Husband Steps in for Zach Roloff Ahead of Pumpkin Season in Exclusive Sneak Peek

Amy Roloff's husband, Chris Marek, is embracing his inner tour guide for pumpkin season on Roloff Farms. As Amy and Matt Roloff's son, Zach Roloff, takes a step back from farm life following his failed attempt to buy the land from his dad, Marek is stepping up as farm tour guide in a [...]

Tags: Amy Roloff Big World Chris Marek episode Keycat Keytags Little People popculture.com season TLC Zach Roloff

'Say Yes to the Dress': 'American Idol' Alum Lost Finding Her Own Perfect Gown in Exclusive Sneak Peek

American Idol and X Factor alum Jillian Jensen has performed at so many weddings over the years that she's a bit lost when it comes to her own! That's where Randy Fenoli and the Say Yes to the Dress team come in. In a PopCulture.com exclusive sneak peek of Saturday's all-new episode of the TLC [...]

Tags: American Idol episode Keycat Keytags popculture.com Say Yes to the Dress season TLC

WWE Superstar Was Brutally Stabbed to Death During the Latest 'Chucky' Episode

WWE Superstar Was Brutally Stabbed to Death During the Latest 'Chucky' Episode,A WWE Superstar made an appearance on the television series Chucky and earned a brutal death. Liv Morgan was a special guest on the fourth episode of Season 2 of the hit horror series and was stabbed by the title character multiple times. Before Morgan was killed by Chucky, the doll said that she [...]

Tags: chucky episode Liv Morgan popculture.com Ronda Rousey Syfy TV WWE

'Fear the Walking Dead' Star Jenna Elfman Reacts to Death of Major Character (Exclusive)

Episode 712 of Fear the Walking Dead aired on AMC Sunday, and fans saw the deaths of two major characters. Howard (Omid Abtahi) and John Dorie Sr. (Keith Carradine) are the latest two to leave The Walking Dead Universe, and the loss of Dorie is hard for June (Jenna Elfman) who became close to [...]

Tags: episode Fear the Walking Dead Jenna Elfman season The Walking Dead

'Sesame Street' Episode Allegedly Removed for Being Too Frightening Posted to Social Media

An old episode of Sesame Street from the 1970s has resurfaced after years of obscurity. The episode was reportedly removed from syndication for being 'too frightening' for children after its initial broadcast. It features Margaret Hamilton in her role as The Wicked Witch of the West from The [...]

Tags: Elmo episode Keycat Keytags popculture.com San Diego Sesame Street Sesame Street characters The Wizard Of Oz Wicked Witch of the West

Will 'Alaskan Bush People' Return for Season 14?

Noah Brown is giving Alaskan Bush People fans an update about the future of the Discovery show. After months of speculation that the series following the Brown family and their unconventional off-the-grid lifestyle would not return for Season 14, Noah took to his Instagram to share news of his and [...]

Tags: Alaskan Bush People Bear Brown Discovery Channel episode Keycat Keytags Noah Brown popculture.com season

'Criminal Mind: Evolution' Stars Aisha Tyler and Kirsten Vangsness Tease 'Elevated' Revival Series for Fans Old and New (Exclusive)

'Criminal Mind: Evolution' Stars Aisha Tyler and Kirsten Vangsness Tease 'Elevated' Revival Series for Fans Old and New (Exclusive),Criminal Minds: Evolution, a brand new revival season of the hit CBS thriller, debuts Thanksgiving Day on Paramount+. The show brings back everyone's favorite FBI Behavioral Analysis Unit crew for an extreme case involving a serial killer who has seemingly grown beyond the team's ability to [...]

Tags: casting episode popculture.com season Streaming

Kerry Washington Jokes Her 'Scandal' Co-Stars Were 'Pissed for Years' She Didn't Like Kissing Them

It has been three years since Scandal came to an end, but at least two of Kerry Washington's co-stars may still be holding a hilarious grudge. During an appearance on The Ellen DeGeneres Show on Thursday, May 19, Washington revealed her co-stars Scott Foley and Tony Goldwyn, whom she shared the [...]

Tags: casting Ellen DeGeneres episode Kerry Washington Keycat Keytags Scandal Scott Foley television show The Ellen DeGeneres Show Tony Goldwyn

Julie Chen Moonves Teases 'Big Brother 24's Theme, Retro 'BB Motel'

Big Brother is back for Season 24, and host Julie Chen Moonves is teasing all the summer fun that awaits the houseguests. Chen Moonves opened up about BB24's theme, retro house design and twists awaiting the players this season in a new interview with Us Weekly ahead of the July 6 premiere on [...]

Tags: Big Brother casting episode Julie Chen Moonves Keycat Keytags popculture.com

'Wheel of Fortune': Celebrity Blunders Answer Every '90s Rock Fan Will Know

'Wheel of Fortune': Celebrity Blunders Answer Every '90s Rock Fan Will Know,The Chew star Carla Hall needs to brush up on her rock history. During the Oct. 16 episode of Celebrity Wheel of Fortune, Hall made a blunder that every 1990s music fan would get. The Nashville native still raised over $48,000 for her charity of choice, despite the mistake.The puzzle that caused [...]

Tags: ABC Celebrity Celebrity Wheel of Fortune episode Pat Sajak popculture.com puzzle The Chew top chef TV Vanna White wheel Wheel of Fortune

'Yellowstone': John Dutton's Emotional Funeral Speech Has Fans in Tears

'Yellowstone': John Dutton's Emotional Funeral Speech Has Fans in Tears,Yellowstone Season 5 is already proving to be an emotional experience for fans. As Sunday night's newest episode saw Monica and Kayce continuing to work through their grief following the tragic loss of their son, who lived for just an hour before dying after Monica was involved in a car accident [...]

Tags: episode John Dutton Kevin Costner paramount network popculture.com season teleivison show TV Yellowstone

'The Walking Dead' Daryl-Carol Spinoff Undergoes Major Shakeup Following Melissa McBride's Exit

The Walking Dead's planned Daryl and Carol spinoff has undergone its second massive shakeup in less than a week. Just days after AMC confirmed that Melissa McBride, who played Carol in the original series, exited the project, showrunner Angela Kang has departed as showrunner.Deadline confirmed in [...]

Tags: AMC casting character Daryl & Carol Show episode Melissa McBride Norman Reedus season television show The Walking Dead

'The Good Fight' Final Season: Will Julianna Margulies Reprise Her Role?

It was recently announced that The Good Fight would be coming to an end after thirteen years. Since the show is heading into its last season, could The Good Wife's Julianna Margulies reprise her role? After all, The Good Fight is a spinoff of The Good Wife, which starred Margulies as Alicia [...]

Tags: episode Julianna Margulies Keycat Keytags popculture.com season The Good Fight The Good Wife

'Say Yes to the Dress': 'American Idol' Alum Lost Finding Her Own Perfect Gown in Exclusive Sneak Peek

American Idol and X Factor alum Jillian Jensen has performed at so many weddings over the years that she's a bit lost when it comes to her own! That's where Randy Fenoli and the Say Yes to the Dress team come in. In a PopCulture.com exclusive sneak peek of Saturday's all-new episode of the TLC [...]

Tags: American Idol episode Keycat Keytags popculture.com Say Yes to the Dress season TLC

'The Crown' Season 5 Reviews Are in the Midst of Controversies

'The Crown' Season 5 Reviews Are in the Midst of Controversies,The Crown Season 5 premiered on Wednesday, Nov. 9, and it plunged straight into controversy. Early reviews of the season couldn't help but mention the real-life grief surrounding the royal family as well as the increasingly ardent calls to abolish the monarchy in the U.K. The release left plenty [...]

Tags: Diana Princess of Wales episode Netflix Netflix Original Series popculture.com Prince Philip Princess Diana Queen Elizabeth Queen Elizabeth II Royal Family season Streaming

Rose McIver Teams up With 'iZombie' Co-Stars for New Project (Exclusive)

While fans have been anticipating an iZombie reunion since the show's finale on The CW in 2019, series star Rose McIver reveals audiences will get their wish with her next project. Well, sort of. During a conversation with PopCulture.com in support of her CBS smash hit ensemble sitcom Ghosts, [...]

Tags: BBC bbc scotland casting CBS cbs ghosts CBS Studios CBS TV episode farnsby Ghost ghosts 2022 ghosts cbs ghosts cbs cast iZombie Rahul Kohli Rose McIver Television television show Tribeca Film Fest Tribeca film festival

'Grey's Anatomy' May Welcome Back Original Cast Member for Season 19

Grey Sloan Memorial Hospital may have one more doctor walking the halls when Grey's Anatomy returns for Season 19 this fall. After reprising her role as Dr. Addison Montgomery for a multiple-episode arc in Season 18, former series star Kate Walsh teased in a recent interview that 'there's a [...]

Tags: ABC casting episode Greys Anatomy Kate Walsh Keycat Keytags popculture.com season television series television show

Kristin Chenoweth Stuns Steve Harvey With NSFW 'Family Feud' Answer

Kristin Chenoweth had Steve Harvey speechless after her Celebrity Family Feud answer went totally into the NSFW territory. The Broadway star, best known for her role as Glinda in Wicked, stunned Harvey when he asked her and her opponent, actress Kathy Najimy, 'After the lips, what is your favorite [...]

Tags: Celebrity Family Feud episode Family feud Keycat Keytags Kristin Chenoweth popculture.com Steve Harvey

'Teen Mom' Leah Messer Talks to Her Daughters About Roe v. Wade in Exclusive 'Next Chapter' Sneak Peek

'Teen Mom' Leah Messer Talks to Her Daughters About Roe v. Wade in Exclusive 'Next Chapter' Sneak Peek,Leah Messer is making sure her daughters are well-informed when it comes to their reproductive rights. In the wake of Roe v. Wade being overturned, the Teen Mom: The Next Chapter star sits down with 12-year-old twins Aliannah and Aleeah Grace in an exclusive sneak peek of Tuesday's new episode of [...]

Tags: episode Leah Messer MTV popculture.com Reality TV season Teen Mom Teen Mom The Next Chapter

Kerry Washington Jokes Her 'Scandal' Co-Stars Were 'Pissed for Years' She Didn't Like Kissing Them

It has been three years since Scandal came to an end, but at least two of Kerry Washington's co-stars may still be holding a hilarious grudge. During an appearance on The Ellen DeGeneres Show on Thursday, May 19, Washington revealed her co-stars Scott Foley and Tony Goldwyn, whom she shared the [...]

Tags: casting Ellen DeGeneres episode Kerry Washington Keycat Keytags Scandal Scott Foley television show The Ellen DeGeneres Show Tony Goldwyn

'Teen Mom: Young & Pregnant' Star Kayla Sessler Reveals She Had a 'Really Tough' Time After Her Abortion (Exclusive)

Teen Mom: Young and Pregnant star Kayla Sessler is opening up about her decision to have an abortion and the difficult time she had after terminating her pregnancy. Prior to Tuesday's all-new episode of the MTV show, Kayla spoke candidly to PopCulture.com about her experience, admitting that [...]

Tags: casting episode Kayla Sessler Keycat Keytags MTV popculture.com Teen Mom Young and Pregnant

'Married at First Sight' Expert Pastor Cal Wants to 'Slap Some Sense' Into Mitch in Exclusive Sneak Peek

'Married at First Sight' Expert Pastor Cal Wants to 'Slap Some Sense' Into Mitch in Exclusive Sneak Peek,Married at First Sight's Pastor Cal Roberson wanted to 'slap some sense into' Mitch as the marriage expert watched the newlywed's relationship with wife Krysten crumble to the point of divorce. In a PopCulture.com exclusive sneak peek of Wednesday's all-new reunion episode, Pastor Cal admits he [...]

Tags: episode married at first sight popculture.com Reality TV season television show

'Sister Wives' Star Mykelti Padron Gives Birth to Twins

'Sister Wives' Star Mykelti Padron Gives Birth to Twins,Kody Brown and Christine Brown are grandparents once again. The Sister Wives stars' daughter, Mykelti Padron, has welcomed twin boys with husband Tony Padron. The TLC couple welcomed sons Archer Banks and Ace McCord two minutes apart from one another on Nov. 17, with Archer weighing in at 6.15 [...]

Tags: Celebrity Parents episode popculture.com season television show

'Yellowstone' Season 5: Ryan Bingham Weighs in on Chances Walker Leaves the Duttons for 6666 Ranch (Exclusive)

Yellowstone fans have been wondering what Season 5 will hold for the Dutton family and the crew of their Montana ranch. Now series actor Ryan Bingham has commented on one speculation to PopCulture.com exclusively, admitting how his character Walker could leave the Duttons to go back to the 6666 [...]

Tags: casting episode Kevin Costner paramount network ranch 6666 Ryan Bingham season television show watch Yellowstone yellowstone national park

Former 'Ghost Hunters' Mustafa Gatollari and Brandon Alvis Unveil First Teaser for New Series

Former Ghost Hunters stars Mustafa Gatollari and Brandon Alvis are launching a brand new series, and the teaser already shows some of their most eerie moments yet. Haunted Discoveries features 8 brand-new investigations that fans of the paranormal genre will love. While it's still not clear when [...]

Tags: Brandon Alvis episode Ghost Ghost Hunters Ghost hunting Haunted Discoveries Keycat Keytags Mustafa Gatollari popculture.com season television show

'Rick and Morty' Season 6 Premiere Date Revealed

Rick and Morty Season 6 will premiere on Sunday, Sept. 4! The animated series announced its new premiere date on Wednesday morning with little pomp and circumstance. The only teaser for the season so far is a still image of the titular characters wearing crop tops and flexing impressive ab [...]

Tags: Adult Swim episode Keycat Keytags Morty Smith Multiverse popculture.com rick and morty Rick Sanchez season

'New Amsterdam' Series Finale Date Revealed

'New Amsterdam' Series Finale Date Revealed,New Amsterdam is coming to an end after five seasons, and the show's series finale date has finally been revealed. Deadline reports that the medical drama will return from its winter hiatus on Jan. 3. It will then take its final bow on Jan. 19 with a two-hour finale episode.New Amsterdam was [...]

Tags: casting episode Freema Agyeman NBC New Amsterdam popculture.com Ryan Eggold season television show TV

Rose McIver Teams up With 'iZombie' Co-Stars for New Project (Exclusive)

While fans have been anticipating an iZombie reunion since the show's finale on The CW in 2019, series star Rose McIver reveals audiences will get their wish with her next project. Well, sort of. During a conversation with PopCulture.com in support of her CBS smash hit ensemble sitcom Ghosts, [...]

Tags: BBC bbc scotland casting CBS cbs ghosts CBS Studios CBS TV episode farnsby Ghost ghosts 2022 ghosts cbs ghosts cbs cast iZombie Rahul Kohli Rose McIver Television television show Tribeca Film Fest Tribeca film festival

'90 Day Fiance: Love in Paradise': Sherlon Worries About Future of His Relationship With Aryanna in Exclusive Sneak Peek

Sherlon and Aryanna are reconnecting in the latest season of 90 Day Fiancé: Love in Paradise, but trouble might be looming in the future. In a PopCulture.com exclusive sneak peek for Friday's episode of the discovery+ series, Sherlon expresses his fears that his relationship with his American [...]

Tags: 90 Day Fiance discovery+ episode Keycat Keytags Love in Paradise popculture.com season

'House of the Dragon' Viewers Upset About Brutal Death of Female Character

HBO's new hit series House of the Dragon is already stepping into controversy. Just a single episode into its six-episode debut season run, the Game of Thrones prequel series sparked major backlash when it continued the trend seen throughout Game of Thrones' eight seasons of highlighting brutality [...]

Tags: casting Dragon episode family tree Game of Thrones HBO HBO Max House of the Dragon House Targaryen Keycat Keytags popculture.com Prequel

'American Dad': Stan Sleeps Through Scout Meeting in Exclusive Preview Clip

'American Dad': Stan Sleeps Through Scout Meeting in Exclusive Preview Clip,This week's episode of American Dad is shaping up to be an instant classic, playing on some fan-favorite dynamics and possibly even adding some background to the show's iconic title sequence. In the exclusive preview clip below, you can see Stan (Seth MacFarlane) take an emotional journey in his [...]

Tags: American Dad episode family guy father popculture.com Roger Seth MacFarlane TBS TV

'This Is Us' Star Reveals Double Lung Transplant

This Is Us has gotten one of its stars through serious health issues. Ron Cephas Jones opened up to his co-stars on the hit NBC show about going through a double lung transplant in a new cover story for Entertainment Weekly. The 65-year-old actor, who went through a double lung transplant in 2020 [...]

Tags: casting episode Keycat Keytags NBC ron cephas jones season finale This is Us

Mamamia recaps The Handmaid's Tale, season 5, episode 1: How to get away with murder.

Mamamia recaps The Handmaid's Tale, season 5, episode 1: How to get away with murder.,The Handmaid's Tale season 5 episode 1 recap: Fred is dead, Serena is emboldened and June has successfully got away with murder.

Samsung Galaxy Z Fold 4 vs. Galaxy S22 Ultra: Which ultra-premium phone deserves your love?

Samsung Galaxy Z Fold 4 vs. Galaxy S22 Ultra: Which ultra-premium phone deserves your love?,Choosing between two of today's most advanced smartphones

OPINION: The 'oversized' trend, and the lie we're told about plus-size clothes.

OPINION: The 'oversized' trend, and the lie we're told about plus-size clothes.,Oversized clothing is everywhere, but it doesn't consider the needs of the plus-size community. Here's what nobody's saying about the season

I am a new mum – I won lottery jackpot on the day I gave birth & here is the trick I used to pick my

I am a new mum – I won lottery jackpot on the day I gave birth & here is the trick I used to pick my lucky numbers,A NEW mum found fortune in more ways than one on the day she gave birth – as she scooped the jackpot on the lottery too. Brenda Gom

Disneyland Becomes 'Darkest Place On Earth' Following Man's Death

Disneyland Becomes 'Darkest Place On Earth' Following Man's Death,Disneyland Park located in Anaheim, California experienced the darkest of times over the weekend as a man reportedly killed himself.

What is Advent—and why do we mark it with treat-filled calendars?

The holiday, which gets its name from the Latin word for arrival, serves as a countdown to Christmas when Christians honor the birth of Jesus Christ. The post What is Advent—and why do we mark it with treat-filled calendars? first appeared on Science