Roku Introduces New Sports 'Experience' to Stream on Game Day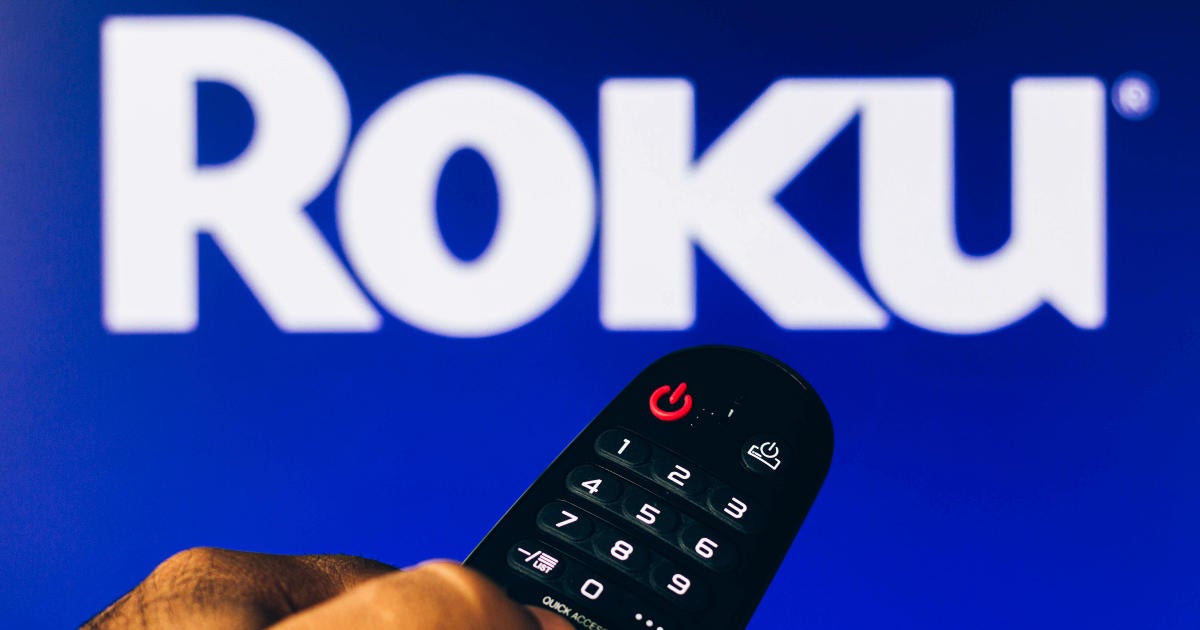 Roku Introduces New Sports 'Experience' to Stream on Game Day,Roku is improving accessibility for sports fans. The company's new streaming interface, dubbed 'a sports experience,' acts as a one-stop shop for live sports programming, allowing users to track events without switching between multiple apps, reported Deadline. There have been an unprecedented [...]
Roku Introduces New Sports 'Experience' to Stream on Game Day
Roku is improving accessibility for sports fans. The company's new streaming interface, dubbed "a sports experience," acts as a one-stop shop for live sports programming, allowing users to track events without switching between multiple apps, reported Deadline. There have been an unprecedented number of streaming exclusives this year, from NFL Thursday Night Football on Amazon Prime Video to MLB on Apple and Peacock to a variety of ESPN+ games, including NHL and college football. In addition, Netflix is quietly exploring the possibility of adding live sports content.
Roku's director of live & sports, Alex Hill, wrote in a blog post that the new content consists of pro and college football, basketball, hockey, baseball, and soccer. A selection of streaming providers includes DirecTV, Fox Sports, FuboTV, Paramount+, Peacock, Prime Video, Sling, The Roku Channel, TNT, TBS and truTV, along with over-the-air broadcasts via an antenna connection to Roku smart TVs. According to Hill, several "more sports and viewing options" are planned in the coming months. "We know that keeping track of where sports are being streamed has only become more fragmented over the past few years," Hill said. "Watching your favorite teams should be simple, so we've made it a priority to build out a more seamless and streamlined way to discover and watch sports on our platform. Sports are a vital part of the streaming experience, and we will continue to make enhancements to that experience, like adding more supported providers and finding new ways for our users to follow their favorite teams."
0comments
Roku is adding sports directly to the homescreen pic.twitter.com/SuyIezZAcs

— Apple Talk  (@AppleTalkAT) November 10, 2022
As previously mentioned, Netflix is considering several sports leagues and events for acquisition, according to Deadline. The company is exploring streaming World Surf League and several tennis tours, but deals still need to be finalized. "Sports is the baseline now, we all know it, and finding the right properties, the right leagues is a priority, but it is always a question of the right league, the right deal," a Netflix insider told Deadline. In the meantime, NFL Sunday Ticket is seeking to expand to a streaming service. While Netflix could bid on the package, other streaming services will also pay a lot to include all of Sunday's games. Acquiring NFL games for the platform would be a major accomplishment. There are 73.4 million subscribers to the streaming service, which makes it a desirable option for the NFL. Aside from Prime Video, NFL games are available on Paramount+, Peacock, and ESPN+. On Paramount+ and Peacock, viewers can watch games that aired on CBS and NBC.
Related News & Content
Dakota Johnson Reveals Why Working On 'Fifty Shades' Was 'Mayhem'

Dakota Johnson admitted making Fifty Shades of Grey alongside co-star Jamie Dornan was 'mayhem' and 'psychotic' in a new cover story for Vanity Fair. Johnson revealed that filming the hit trilogy was complicated because of 'the author of the books,' E.L. James, who maintained creative control of [...]

Tags: Dakota Johnson Fifty Shades Fifty Shades Of Grey Jamie Dornan Keycat Keytags Parent popculture.com

Nikki Bella Gives Update on New Competition Series and Upcoming Wedding (Exclusive)

Nikki Bella is looking to make a comeback in WWE. But before that happens, the 38-year-old is getting ready to star in a new competition show called Barmageddon, which will air on the USA Network. In an exclusive interview with PopCulture.com, Bella talked about what Barmageddon is all [...]

Tags: artem chigvintsev Barmageddon Brie Bella Keycat Keytags Nikki Bella popculture.com WWE

Alex Rodriguez Shares Thoughts on Jennifer Lopez One Year After Breakup

Alex Rodriguez is opening up about his relationship with his ex Jennifer Lopez one year after the breakup. And while the two weren't able to work things out, the MLB legend has nothing but great things to say about Lopez. Rodriguez recently spoke to Martha Stewart on The Martha Stewart [...]

Tags: Alex Rodriguez Ben Affleck breakup Dating Jennifer Lopez Keycat Keytags Minnesota Timberwolves New York Yankees popculture.com

Kevin Hart Gives Update on Will Smith Following Oscars Slap

Will Smith is in a 'better space' nearly four months after the actor slapped Chris Rock onstage at the 2022 Academy Awards, close friend Kevin Hart told Entertainment Tonight in a new interview. Addressing the aftermath of the altercation between Smith and Rock, Hart revealed that the King Richard [...]

Tags: Chris Rock Jada Pinkett Smith Kevin Hart Keycat Keytags Net Worth popculture.com Will Smith

Eddie Vedder's Throat Damaged, Pearl Jam Cancels Concert

Pearl Jam has reluctantly canceled a show in Austria after frontman Eddie Vedder's throat was damaged while performing at Lollapalooza Paris earlier this month. The band announced the cancellation on social media Wednesday, revealing that Vedder's injury occurred amid the European heat wave that's [...]

Tags: Concert Eddie Vedder Keycat Keytags popculture.com

Kristin Cavallari Debuts New Tattoo With Special Meaning

Kristin Cavallari is rocking some new ink! The Laguna Beach alum, 35, seemingly paid tribute to her jet-setting ways with a delicate new tattoo on her torso courtesy of New York-based tattoo artist Jon Boy, who revealed the new body art on his Instagram Monday. As the Uncommon James founder holds [...]

Tags: Dating Jay Cutler Keycat Keytags Kristin Cavallari Laguna Beach MTV popculture.com The Hills

Jim Edmonds Reportedly Calls 'RHOBH' Star Teddi Mellencamp a 'Piece of S—' in Leaked DMs

Teddi Mellencamp is sharing the angry DMs former Real Housewives of Orange Country husband Jim Edmonds allegedly sent her after she and his ex-wife, Meghan King, briefly discussed his impending James Bond-themed nuptials with fiancée Kortnie O'Connor on Mellencamp's Two Ts In A Pod podcast.After [...]

Tags: Husband Jim Edmonds Keycat Keytags Meghan King Edmonds Net Worth popculture.com Teddi Mellencamp Arroyave The Real Housewives of Orange County

'Love Island' Star's Mom Arrested on Suspicion of Child Abduction

The mother of Love Island star Kendall Rae Knight has been arrested on suspicion of child abduction, reports The Daily Mail. Jane Prior was arrested Thursday after eight-year-old Darcy Shea went missing from her school in Lancashire. The young girl was found safely that same afternoon and Prior [...]

Tags: casting episode Instagram Keycat Keytags Love Island popculture.com

Luke Bryan Hosting 2022 CMA Awards With an NFL Legend

Luke Bryan is teaming up with an NFL legend to host the 2022 CMA Awards. ABC and the Country Music Association announced on Monday that the 46-year-old country music singer will host the show with Peyton Manning. The ceremony will take place at the Bridgestone Arena in Nashville on Nov. [...]

Tags: Country Music Keycat Keytags Luke Bryan Peyton Manning popculture.com

Mama June Shannon Loses Custody of Daughter Alana 'Honey Boo Boo' Thompson

Mama June Shannon does not have custody of her daughter Alana 'Honey Boo Boo' Thompson, according to court documents obtained by The Sun. In the Wilkinson Country, Georgia court documents, filed on April 11, a judge granted sole custody of the 16-year-old to her 22-year-old sister Lauryn 'Pumpkin' [...]

Tags: child custody Honey Boo Boo Keycat Keytags Mama June Shannon Net Worth popculture.com

'Million Dollar Listing' Star Matt Altman's Wife Arrested for Domestic Violence

The wife of Million Dollar Listing: Los Angeles star Matt Altman was arrested earlier this month and charged with felony domestic violence. Johanna Altman was arrested on Aug. 4 at 9:30 p.m., according to the Los Angeles County Sheriff's Department, and was released from LAPD Valley Jail in Van [...]

Tags: Arrest Bravo Network Johanna Altman Keycat Keytags Million Dollar Listing popculture.com

Country Singer Marries, Reveals Stunning Photos

The popular country music singer is now a married woman. Earlier this month Lisa McHugh married her partner Nathan Khan in Ireland. The 34-year-old went to Instagram to share photos from the ceremony, which was delayed twice due to the COVID-19 pandemic. 'We were due to get married and we [...]

Tags: Country Music Keycat Keytags Lisa McHugh marriage popculture.com singer

Eva Mendes Addresses Backlash Over Husband Ryan Gosling's Blond Hair in 'Barbie'

Eva Mendes is all about husband Ryan Gosling's new look as Ken in the upcoming Barbie movie. The actress admitted she had a special affection for the role's bleach-blond look during an appearance on The Talk Monday, clapping back at all the people who weren't as enthusiastic about the look.'Well [...]

Tags: Barbie Eva Mendes film Keycat Keytags Margot Robbie popculture.com Ryan Gosling

'90 Day Fiance' Star Speaks out About Claims He and Son Are Missing Amid Custody Dispute

90 Day Fiancé's Paul Staehle has denied kidnapping his eldest son Pierre after the two were reported missing by Child Protective Services. The 90 Day Fiancé: Before the 90 Days alum, who shares 3-year-old Pierre and 16-month-old son Ethan with ex Karine Martins, told TMZ Saturday that he took [...]

Tags: 90 Day Fiance casting Keycat Keytags popculture.com season TLC

Bindi Irwin Debuts Hairstyle Changeup on 24th Birthday

Bindi Irwin is ringing in her 24th birthday with a new look! The Crikey! It's the Irwins star, who celebrated her golden birthday on July 24, shared a first look at her chic new bob on Instagram Sunday as she shared photos of a lovely family picnic with husband Chandler Powell and their daughter [...]

Tags: Bindi Irwin daughter Keycat Keytags popculture.com Robert Irwin Terri Irwin

'Little People, Big World' Star Zach Roloff Teaches Son Jackson a Valuable Lesson in Exclusive Sneak Peek

Zach Roloff is determined to set a good example for his kids as he prepares for his upcoming powerlifting competition, but it won't be easy to reach his goal. In a PopCulture.com exclusive sneak peek of Tuesday's all-new episode of Little People, Big World,  Zach learns he's going to have to make [...]

Tags: Big World casting Keycat Keytags Little People popculture.com season television show Tori Roloff Zach Roloff

Jeff Bridges Says He Was 'Pretty Close to Dying' From COVID Amid Cancer Battle

Jeff Bridges is lucky to be alive after a near-death experience battling COVID while being treated for non-Hodgkin lymphoma. The Oscar winner, 72, opened up to PEOPLE about the year and a half he now describes as a 'bizarre dream' that almost marked the end of his life. Bridges recalled first [...]

Tags: film Jeff Bridges Keycat Keytags popculture.com The Big Lebowski The Old Man

Britney Spears' Lawyer Slams Dad Jamie for 'Running & Hiding' From Deposition

Britney Spears' legal team is calling out her father, Jamie Spears, claiming he has failed to show up to or schedule their requested deposition. In a newly-filed motion to compel Jamie's deposition obtained by Entertainment Tonight, the 'Toxic' singer's lawyer, Mathew Rosengart, claimed that the [...]

Tags: Age Britney Spears Jamie Spears Keycat Keytags popculture.com Sam Asghari toxic

Keanu Reeves Takes on Rare TV Role for Historical Series

The next big role for Keanu Reeves won't be on the big screen. It was announced on Thursday the 57-year-old actor has landed a new lead role on TV. Reeves will star in the new Hulu series Devil in the White City and will be an executive producer alongside Leonardo DiCaprio and Martin Scorsese. [...]

Tags: Devil in the White City john wick Keanu Reeves Keycat Keytags Leonardo Dicaprio Martin Scorsese popculture.com the matrix

Alec and Hilaria Baldwin's 20-Month-Old Son Rushed to Hospital

Alec and Hilaria Baldwin had quite the scare when 20-month-old son Eduardo had to be rushed to the hospital following a severe allergic reaction. Hilaria shared the family's 'scary experience' with her followers Wednesday, revealing that while she and her son have since returned home to rest, she [...]

Tags: Alec Baldwin Hilaria Baldwin Keycat Keytags Net Worth popculture.com

Kristin Chenoweth Stuns Steve Harvey With NSFW 'Family Feud' Answer

Kristin Chenoweth had Steve Harvey speechless after her Celebrity Family Feud answer went totally into the NSFW territory. The Broadway star, best known for her role as Glinda in Wicked, stunned Harvey when he asked her and her opponent, actress Kathy Najimy, 'After the lips, what is your favorite [...]

Tags: Celebrity Family Feud episode Family feud Keycat Keytags Kristin Chenoweth popculture.com Steve Harvey

Amber Heard Stands by Her Allegations Against Johnny Depp Amid Trial Outcome

Amber Heard stands by the allegations of abuse she leveled against ex-husband Johnny Depp even after a jury found in the Pirates of the Caribbean actor's favor following a highly-publicized defamation trial. Tuesday, as more of the Aquaman actress' NBC News sit-down with Today's Savannah Guthrie [...]

Tags: Amber Heard Johnny Depp Keycat Keytags popculture.com trial

Jennifer Hudson Shares Video From Moment She Became EGOT Winner

Jennifer Hudson is thanking God after becoming an official EGOT winner Sunday night at the 75th annual Tony Awards. The singer and actress achieved the celebrated status when she won her first Tony for A Strange Loop, for which she was a producer. After the show won Best Musical Sunday, Hudson [...]

Tags: American Idol award Jennifer Hudson Keycat Keytags popculture.com Tony Awards

'Jeopardy!' Host Mayim Bialik Reveals She Has COVID-19

Mayim Bialik is recovering from COVID-19 after testing positive for the virus. The Jeopardy! host revealed in an Instagram Live video Sunday that the virus was 'no joke' at her house as she experiences symptoms including exhaustion and tightness in her chest. 'I have COVID, saying that, and it's [...]

Tags: host JEOPARDY! Keycat Keytags Mayim Bialik popculture.com the big bang theory

'Love Island USA': Former Host Arielle Vandenberg Speaks out After Show Moves to Peacock

Arielle Vandenberg is speaking out after Love Island USA announced that Sarah Hyland would be taking over her role as host as the show moves to Peacock for Season 4 when it premieres July 19. In a post shared to her Instagram, Vandenberg shared moments from her first three seasons on CBS' Love [...]

Tags: Arielle Vandenberg episode host Keycat Keytags Love Island love island host Peacock popculture.com Sarah Hyland season television show vine

'Botched' Star Paul Nassif Mourns Unexpected Death of Family Member

Dr. Paul Nassif is mourning the tragic and unexpected loss of his brother Chris Nassif. The Botched star revealed on social media Thursday that his older brother, a 'beloved brother, father, husband and uncle' had died suddenly the day before on July 6. There has been no word on Chris' cause of [...]

Tags: Adrienne Maloof Botched Keycat Keytags Paul Nassif popculture.com wife

'FBI' Star Zeeko Zaki Talks 100-Pound Weight Loss in 8 Years

Zeeko Zaki is opening up about his 100-lb. weight loss after dropping the pounds gradually over eight years. The 32-year-old FBI star, who plays Special Agent O.A. Zidan on the hit CBS show, spoke candidly about his transformation with Entertainment Tonight, explaining why he decided to lose the [...]

Tags: Dating FBI girlfriend Keycat Keytags Missy Peregrym popculture.com Zeeko Zaki

'Married at First Sight': Morgan and Nate Get Candid About the Most Difficult Part of Their Journey (Exclusive)

Married at First Sight Season 15 stars Morgan and Nate had to take a leap of faith when it came to meeting husband Binh and wife Stacia at the altar. Ahead of Wednesday's all-new episode of the Lifetime show, the two newlyweds opened up to PopCulture.com about their biggest challenges looking back [...]

Tags: episode Keycat Keytags Lifetime married at first sight popculture.com season

'Law & Order: Organized Crime' Crew Member Shot and Killed on Set

A Law & Order: Organized Crime crew member was shot and killed on the set of the NBC drama series, Deadline reports Tuesday. The 31-year-old parking enforcement worker, who has yet to be identified before his family is notified, was killed while sitting in a car around 5:15 a.m. on the New York [...]

Tags: casting Christopher Meloni Keycat Keytags Law & Order Organized Crime popculture.com season

Farrah Abraham Responds to Claims She Took Her Daughter to a Club

Farrah Abraham is responding to criticism after the former Teen Mom star was accused of taking her 13-year-old daughter Sophia to a club with her. After making a stir posting videos alongside her teenage daughter while enjoying a concert at The Empire Control Room in Texas Monday, Abraham told TMZ [...]

Tags: daughter Farrah Abraham Keycat Keytags popculture.com Teen Mom

Frankie Muniz Says 'Dancing With the Stars' Exaggerated His Memory Loss

Frankie Muniz is setting the record straight when it comes to chatter about his memory loss, saying that the idea was highly exaggerated during his time on Dancing With the Stars in 2017. The former child actor, now 36, opened up on the misunderstanding on the Pardon My Take podcast, explaining [...]

Tags: Dancing With the Stars Frankie Muniz Keycat Keytags malcolm in the middle Net Worth popculture.com

Bravo Star Seemingly Quits Show Amid Feud With Austen Kroll

Below Deck chef Rachel Hargrove says she's 'done' with the Bravo show after revealing the extent of her bad blood with Southern Charm star Austen Kroll. The reality personality shocked fans Tuesday when she took to Twitter to share a story about Kroll's beer Trop Hop, captioning it, 'Cheers to the [...]

Tags: Austen Kroll below deck Bravo Network Instagram Keycat Keytags popculture.com Southern Charm

Courtney Love Backtracks on Her Comments About Johnny Depp and Amber Heard Trial

Courtney Love has apologized for sharing her thoughts on Johnny Depp's defamation lawsuit trial against ex-wife Amber Heard. The Hole frontwoman, 57, wrote in a statement to Instagram Saturday that the videos in which she shared her love for longtime friend Depp were 'accidentally' posted online [...]

Tags: Amber Heard court Courtney Love Johnny Depp Keycat Keytags kurt cobain popculture.com trial

'Selling Sunset' Star Chrishell Stause Admits to Only Selling 7 Homes

Chrishell Stause is keeping her focus on acting. The Selling Sunset star, 41, revealed in a new interview with W Magazine that she hasn't been particularly focused on her real estate career as of late, despite being featured on the Netflix real estate reality series. 'As of June, I think I've done [...]

Tags: Chrishell Stause Dancing With the Stars G Flip Keycat Keytags popculture.com Selling Sunset

Royal Family Hit With COVID-19 Amid Queen Elizabeth Jubilee Celebrations

Prince Andrew will have to miss another of Queen Elizabeth's Platinum Jubilee events after testing positive for COVID-19, royal reporter Omid Scobie shared Thursday. The queen's 62-year-old son will not attend Friday's Service of Thanksgiving 'with regret,' and while Buckingham Palace confirmed [...]

Tags: Keycat Keytags Meghan Markle popculture.com Prince Andrew Prince Harry Prince William Queen Elizabeth Queen Elizabeth II

'90 Day Fiance: Love in Paradise': Meet Daniele and Yohan, Who Are Getting Married After Just 2 Weeks Together (Exclusive)

90 Day Fiancé: Love in Paradise is back with a brand new season on Friday, June 10, and PopCulture.com has an exclusive sneak peek of the romantic and rocky road ahead for new couple Daniele and Yohan. After meeting during Daniele's trip to the Dominican Republic, the two quickly fell in love, [...]

Tags: 90 Day Fiance A 90 Day Story episodes Keycat Keytags Love in Paradise popculture.com streaming media The Caribbean

'The Wendy Williams Show' Fate Revealed Amid Williams' Health Issues

The Wendy Williams Show is officially coming to an end with its final episode Friday, June 17, Variety confirms. The daytime talk show has been missing its titular host, Wendy Williams, throughout the entire final season as she stepped back due to health-related issues, and Williams will not be [...]

Tags: Graves' disease Keycat Keytags popculture.com The Wendy Williams Show Wendy Williams

Natalie Portman Reveals Sweet Gesture Chris Hemsworth Made Before Filming Their 'Thor' Kissing Scene

Chris Hemsworth made sure to go the extra mile for his Thor: Love and Thunder co-star Natalie Portman. In an appearance on the radio show Capital Breakfast with Roman Kemp, Portman and her Marvel co-star Tessa Thompson revealed just how sweet the man behind Mjölnir really is. Asked if the [...]

Tags: Chris Hemsworth Keycat Keytags Love and Thunder Natalie Portman popculture.com Thor

Mickey Rooney Jr., Musician and Eldest Son of Mickey Rooney, Dead at 77

Mickey Rooney Jr., the oldest son of Hollywood legend Mickey Rooney and one of the original Mouseketeers died Saturday at his home in Glendale, Arizona at the age of 77, Deadline confirmed Monday. Rooney Jr.'s death was announced by former actor Paul Petersen on Facebook. Petersen didn't share his [...]

Tags: cause of death Celebrity Deaths Death Keycat Keytags Mickey Rooney popculture.com

'Say Yes to the Dress': 'American Idol' Alum Lost Finding Her Own Perfect Gown in Exclusive Sneak Peek

American Idol and X Factor alum Jillian Jensen has performed at so many weddings over the years that she's a bit lost when it comes to her own! That's where Randy Fenoli and the Say Yes to the Dress team come in. In a PopCulture.com exclusive sneak peek of Saturday's all-new episode of the TLC [...]

Tags: American Idol episode Keycat Keytags popculture.com Say Yes to the Dress season TLC

'Little People, Big World': Amy Roloff's Husband Steps in for Zach Roloff Ahead of Pumpkin Season in Exclusive Sneak Peek

Amy Roloff's husband, Chris Marek, is embracing his inner tour guide for pumpkin season on Roloff Farms. As Amy and Matt Roloff's son, Zach Roloff, takes a step back from farm life following his failed attempt to buy the land from his dad, Marek is stepping up as farm tour guide in a [...]

Tags: Amy Roloff Big World Chris Marek episode Keycat Keytags Little People popculture.com season TLC Zach Roloff

On-chip distribution of quantum information using traveling phonons

On-chip distribution of quantum information using traveling phonons,Distributing quantum entanglement on a chip is a crucial step toward realizing scalable quantum processors. Using traveling phonons—quantized guided mechanical wave packets—as a medi

Group D's gripping climax shows why Fifa shouldn't tamper with a perfect World Cup format

Group D's gripping climax shows why Fifa shouldn't tamper with a perfect World Cup format,An expansion to 48 teams in 2026 is still being finalised but however Fifa plays it, the World Cup will lose some of its ability to thrill

The AI medical device powering a new era of skin cancer care across the NHS

The AI medical device powering a new era of skin cancer care across the NHS,THE ARTICLES ON THESE PAGES ARE PRODUCED BY BUSINESS REPORTER, WHICH TAKES SOLE RESPONSIBILITY FOR THE CONTENTS

I spent £3k on a hair & eyebrow transplant – trolls say I look like Frankenstein's Bride but I don't

I spent £3k on a hair & eyebrow transplant – trolls say I look like Frankenstein's Bride but I don't care, it's worth it,CAREFULLY peeling off the bloody bandages wrapped around her head to reveal the painful-looking results of her new £3,000 hai

Star Trek Star Making A Comeback After Long Retirement

Star Trek Star Making A Comeback After Long Retirement,A veteran Star Trek actor is returning to cinema after a long retirement, and we are absolutely thrilled to have them back.

Sharks win key protections at the world wildlife summit

Countries sent a definitive message about the need to protect marine species. Here are three takeaways from the global gathering. The post Sharks win key protections at the world wildlife summit first appeared on Science Radars.