Mimi Parker of Indie Rock Band Low Has Died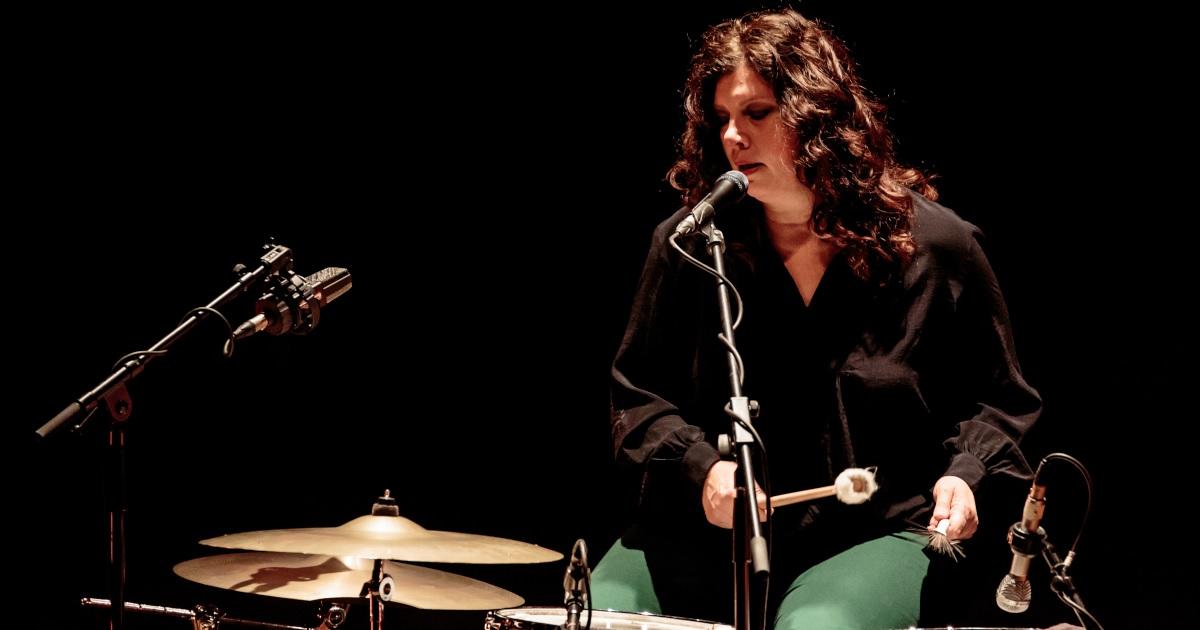 Mimi Parker of Indie Rock Band Low Has Died,Mimi Parker, the drummer and founding member of the indie rock band Low, has died. Parker was diagnosed with ovarian cancer in December 2020, and the band canceled shows this year while she received treatment. Parker and her husband, guitarist Alan Sparhawk, made up the core of the band.'Friends, [...]
Mimi Parker of Indie Rock Band Low Has Died
Mimi Parker, the drummer and founding member of the indie rock band Low, has died. Parker was diagnosed with ovarian cancer in December 2020, and the band canceled shows this year while she received treatment. Parker and her husband, guitarist Alan Sparhawk, made up the core of the band.
"Friends, it's hard to put the universe into language and into a short message, but… she passed away last night, surrounded by family and love, including yours. Keep her name close and sacred," Sparhawk wrote on Instagram Sunday. "Share this moment with someone who needs you. Love is indeed the most important thing."
View this post on Instagram A post shared by Low (@lowtheband)
Sparhawk and Parker had concert tours planned for this past summer and fall, but the dates were canceled so Parker could be treated. In an Oct. 7 statement, Sparhawk confirmed the group would not tour for the rest of the year. "There have been difficult days, but your love has sustained us and will continue to lift us through this time," he wrote. "Our hearts go out immediately to others in similar situations but who don't have as many people sending such love and healing wishes. Find someone who is alone who needs a chat and give them your time and love."
Low was established in Duluth, Minnesota, and began as a trio. They released their first album, I Could Live in Hope, in 1994, with John Nichols as bassist alongside Parker and Sparhawk. The group released 13 studio albums, including their 2021 album, Hey What. The LP earned a Grammy nomination for Best Engineered Album, Non-Classical and earned critical acclaim.
While Low's mainstream success was limited, many of the group's songs have been featured in television shows and commercials. Their song "Especially Me" was included in an Orange Is The New Black Season 5 episode, while "Dancing and Blood" was included in a 13 Reasons Why Season 3 episode. Former Led Zeppelin frontman Robert Plant covered two of their songs on his 2010 solo album, Band of Joy.
0comments
Many of Low's colleagues shared their condolences on Instagram. "Oh Alan, so so sorry to learn of this today. It meant so much to us to play with you all at the Bowery Ballroom last year," Yo La Tengo wrote. "Sending love and support to you and your family and friends and the music community that loves Mimi and Low. Georgia Ira and James."
"I'm so sorry to read this. All my love to you and family," Geoff Barrow wrote. "We are so deeply sorry. we have you and Mim in our hearts forever, Alan," Hippo Campus wrote. "So much love to you Alan. I'm so sorry," Rachel Goswell added.
Related News & Content
More breast cancer patients can choose smaller surgery

More breast cancer patients can choose smaller surgery,A new breast cancer study finds many women with two or three breast tumors can get by with lumpectomy surgery instead of having their whole breast removed

Tags: abcnews.go.com Breast Cancer cancer Health Keycat Keytags Medical diagnostic technology Medical research San Antonio surgery Tumors

Tom Parker's widow ­Kelsey mounts a plaque in his honour on ­family memorial bench

Tom Parker's widow ­Kelsey mounts a plaque in his honour on ­family memorial bench,SINGER Tom Parker's widow ­Kelsey has mounted a plaque in his honour on a ­family memorial bench. Kelsey was joined by relatives to place it on the seat originally dedicated to an uncle who died of…

Tags: bereavement brain cancer cancer celebrity relationships Diseases and conditions family and relationships Health London medical health Pop Culture The Sun Newspaper The US Sun the-sun.com Tom Parker

Krishna, Legendary Actor, Dead at 80

Krishna, Legendary Actor, Dead at 80,Beloved Indian actor, director, and producer Ghattamaneni Krishna, popularly known as Super Star Krishna, has died. Known for his works in Telugu cinema, Krishna, born Ghattamaneni Sivarama Krishnamurthy, died on Tuesday, Nov. 15 at a private hospital in Hyderabad, officials confirmed, per [...]

Tags: actor Celebrity Celebrity Deaths Death Ghattamaneni Krishna Krishna popculture.com Teluga cinema

DJ Oz Mafra Dies After Being Struck by Falling Lighting Equipment

DJ Oz Mafra Dies After Being Struck by Falling Lighting Equipment,DJ Oz Mafra has died following a tragic accident in Brazil. The popular DJ, real name Osnir Silvino dos Santos Mafra, passed away on Thursday, Nov. 10, days after he was rushed to a local hospital in his native Brazil after he suffered serious injuries when a piece of lighting equipment fell and [...]

Tags: Celebrity Deaths Death DJ Oz MAfra Music popculture.com

Anthony 'Rumble' Johnson Dead at 38

Anthony 'Rumble' Johnson Dead at 38,Mixed martial artist and UFC champion Anthony 'Rumble' Johnson has passed away, according to fellow competitor Michael Chiesa. On Sunday afternoon, Chiesa tweeted a 'rest in peace' message for Johnson, sparking alarm from fans and friends. He was 38 years old.Chiesa wrote: 'I hope what I'm hearing [...]

Tags: Anthony Johnson cause of death Celebrity Deaths Death Disease Mixed Martial Arts (MMA) MMA popculture.com Sports UFC Ultimate Fighting Championship

Offset Breaks His Silence About Takeoff's Death

Offset Breaks His Silence About Takeoff's Death,Offset has broken his silence regarding the untimely passing of fellow Migos member Takeoff. On Instagram, Offset paid tribute to the late rapper by reminiscing about some of the amazing moments that they shared together. Takeoff, who was born Kirsnik Khari Ball, was shot and killed on Nov. 1 at a [...]

Tags: Cardi B Celebrity Death Migos Offset popculture.com Quavo shooting Takeoff

Paulina Porizkova Recalls Finding Ex Ric Ocasek Dead

Paulina Porizkova Recalls Finding Ex Ric Ocasek Dead,Paulina Porizkova is sharing her memory of the devastating moment she found her ex-husband Ric Ocasek dead. The supermodel opened up to Jada Pinkett Smith, her daughter, Willow, and her mother, Adrienne Banfield-Norris, on Wednesday's episode of Red Table Talk, recalling the moment on Sept. 15, [...]

Tags: Celebrity Death Paulina Porizkova popculture.com Ric Ocasek

Jane Fonda Says She's 'Not Going to Be Around for Much Longer'

Jane Fonda Says She's 'Not Going to Be Around for Much Longer',Jane Fonda is coming to terms with her own mortality, with a month to go before her 85th birthday. The living legend announced in September that she was diagnosed with non-Hodgkin's Lymphoma and started chemotherapy treatments. That has not slowed her activism at all though.In an interview with [...]

Tags: Age cancer Celebrity Grace and Frankie Jane Fonda popculture.com

Barry Corbin Reveals Cancer Surgery – Latest on 'Yellowstone' and 'The Ranch' Actor's Condition

Barry Corbin Reveals Cancer Surgery - Latest on 'Yellowstone' and 'The Ranch' Actor's Condition,Yellowstone actor Barry Corbin recently underwent surgery to treat oral cancer, the veteran actor revealed in a new interview. Corbin, 82, was working on Tulsa King when he needed to take time off for the procedure. The real-life cowboy is known for his distinctive voice and played Four Sixes [...]

Tags: actor barry corbin cancer casting Northern Exposure popculture.com The Ranch Tulsa King TV wilford brimley Yellowstone

TV Host Jonnie Irwin Reveals 'Devastating' Terminal Cancer Diagnosis

TV Host Jonnie Irwin Reveals 'Devastating' Terminal Cancer Diagnosis,Jonnie Irwin, the host of several U.K. property shows, revealed that he has terminal lung cancer, which has spread to his brain. Irwin, 48, wanted to fight his illness privately, but decided to speak out in an interview with Hello! Magazine. Irwin and his wife Jessica, 40, have three children, son [...]

Tags: cancer Escape to the Country Jonnie Irwin lung cancer popculture.com terminal illness TV U.K.

Fans In Disbelief As Trolls Take To Twitter To MOCK The Late Kirstie Alley

Fans In Disbelief As Trolls Take To Twitter To MOCK The Late Kirstie Alley,Kirstie Alley recently passed at 71, with a short battle with colon cancer but that's not enough to stem a tide of hate on Twitter!

Tags: anti vaxxer Celebrity Death Death fan reactions hate Keycat Keytags Kirstie Alley Love reactions Scientology theblast.com trolls Trump Twitter

Aaron Carter Dead: Pop Stars and Celebrities Mourn the Late Singer

Aaron Carter Dead: Pop Stars and Celebrities Mourn the Late Singer,Aaron Carter passed away this weekend, leaving other entertainers shocked and grieving. The pop star was just weeks away from turning 35 years old, and appeared to be on the road to recovery in recent years. Social media filled with eulogies for the 'I Want Candy' singer.Carter was found dead at [...]

Tags: Aaron Carter Backstreet Boys cause of death Celebrity Couples Celebrity Deaths Christy Carlson Romano Death Hilary Duff I Want Candy Melissa Joan Hart New Kids on the Block Nick Carter popculture.com

Aaron Carter Dead: Pop Stars and Celebrities Mourn the Late Singer

Aaron Carter Dead: Pop Stars and Celebrities Mourn the Late Singer,Aaron Carter passed away this weekend, leaving other entertainers shocked and grieving. The pop star was just weeks away from turning 35 years old, and appeared to be on the road to recovery in recent years. Social media filled with eulogies for the 'I Want Candy' singer.Carter was found dead at [...]

Tags: Aaron Carter Backstreet Boys cause of death Celebrity Couples Celebrity Deaths Christy Carlson Romano Death Hilary Duff I Want Candy Melissa Joan Hart New Kids on the Block Nick Carter popculture.com

B. Smyth, R&B Singer, Dead at 28

B. Smyth, R&B Singer, Dead at 28,B. Smyth, the R&B singer best known for his hits like 'Leggo' and 'Twerkaholic,' has died. Smyth passed away Thursday morning 'from respiratory failure after a long battle with pulmonary fibrosis,' his older brother Denzil confirmed on social media that same day. The singer was 28. Denzil shared [...]

Tags: B. Smyth cause of death Celebrity Deaths Death fibrosis Leggo Music popculture.com pulmonary fibrosis singer

Christine McVie Dead at 79: Stevie Nicks Mourns Fleetwood Mac Bandmate

Christine McVie Dead at 79: Stevie Nicks Mourns Fleetwood Mac Bandmate,Christine McVie, who wrote dozens of classic songs as a member of Fleetwood Mac, died on Wednesday. The music world, including her bandmates, is in mourning. Stevie Nicks remembered McVie as her 'best friend in the whole world' since they first met in 1975. McVie was 79.In a handwritten note [...]

Tags: cause of death Christine McVie Death Fleetwood Mac john mcvie lead vocals Music popculture.com Stevie Nicks

DJ Oz Mafra Dies After Being Struck by Falling Lighting Equipment

DJ Oz Mafra Dies After Being Struck by Falling Lighting Equipment,DJ Oz Mafra has died following a tragic accident in Brazil. The popular DJ, real name Osnir Silvino dos Santos Mafra, passed away on Thursday, Nov. 10, days after he was rushed to a local hospital in his native Brazil after he suffered serious injuries when a piece of lighting equipment fell and [...]

Tags: Celebrity Deaths Death DJ Oz MAfra Music popculture.com

B. Smyth, R&B Singer, Dead at 28

B. Smyth, R&B Singer, Dead at 28,B. Smyth, the R&B singer best known for his hits like 'Leggo' and 'Twerkaholic,' has died. Smyth passed away Thursday morning 'from respiratory failure after a long battle with pulmonary fibrosis,' his older brother Denzil confirmed on social media that same day. The singer was 28. Denzil shared [...]

Tags: B. Smyth cause of death Celebrity Deaths Death fibrosis Leggo Music popculture.com pulmonary fibrosis singer

Duran Duran's Andy Taylor Has Stage 4 Cancer

Duran Duran's Andy Taylor Has Stage 4 Cancer,Duran Duran was finally inducted into the Rock and Roll Hall of Fame Saturday night, but one key founding member was missing. Guitarist Andy Taylor was not at the ceremony on Saturday night. Taylor, 61, was diagnosed with Stage 4 prostate cancer and experienced a recent setback.During the [...]

Tags: andy taylor cancer duran duran Music Music News popculture.com prostate cancer rock & roll hall of fame Rock and Roll Hall of Fame Simon Le Bon

DJ Oz Mafra Dies After Being Struck by Falling Lighting Equipment

DJ Oz Mafra Dies After Being Struck by Falling Lighting Equipment,DJ Oz Mafra has died following a tragic accident in Brazil. The popular DJ, real name Osnir Silvino dos Santos Mafra, passed away on Thursday, Nov. 10, days after he was rushed to a local hospital in his native Brazil after he suffered serious injuries when a piece of lighting equipment fell and [...]

Tags: Celebrity Deaths Death DJ Oz MAfra Music popculture.com

Quavo Remembers Takeoff in Emotional Tribute

Quavo Remembers Takeoff in Emotional Tribute,Quavo is mourning the loss of his nephew and fellow Migos rapper Takeoff, who was fatally shot outside a Houston bowling alley on Nov. 1. Just a day after celebrities and fans gathered for a Celebration of Life service in Atlanta, Georgia, the musician took to Instagram to pen an emotional tribute [...]

Tags: Celebrity Deaths Death funeral Migos Music popculture.com Quavo rap music rapper Takeoff

Quavo Remembers Takeoff in Emotional Tribute

Quavo Remembers Takeoff in Emotional Tribute,Quavo is mourning the loss of his nephew and fellow Migos rapper Takeoff, who was fatally shot outside a Houston bowling alley on Nov. 1. Just a day after celebrities and fans gathered for a Celebration of Life service in Atlanta, Georgia, the musician took to Instagram to pen an emotional tribute [...]

Tags: Celebrity Deaths Death funeral Migos Music popculture.com Quavo rap music rapper Takeoff

Christine McVie Dead at 79: Stevie Nicks Mourns Fleetwood Mac Bandmate

Christine McVie Dead at 79: Stevie Nicks Mourns Fleetwood Mac Bandmate,Christine McVie, who wrote dozens of classic songs as a member of Fleetwood Mac, died on Wednesday. The music world, including her bandmates, is in mourning. Stevie Nicks remembered McVie as her 'best friend in the whole world' since they first met in 1975. McVie was 79.In a handwritten note [...]

Tags: cause of death Christine McVie Death Fleetwood Mac john mcvie lead vocals Music popculture.com Stevie Nicks

Christine McVie, Fleetwood Mac Singer-Songwriter, Dead at 79

Christine McVie, Fleetwood Mac Singer-Songwriter, Dead at 79,Fleetwood Mac singer-songwriter Christine McVie has died. McVie, known for penning the group's songs 'Little Lies,' 'Everywhere,' 'Don't Stop,' 'Say You Love Me,' and 'Songbird,' passed away peacefully at a hospital Wednesday morning, her family confirmed in a statement shared to McVie's Facebook. [...]

Tags: cause of death Celebrity Deaths Christine McVie Death Fleetwood Mac Music popculture.com Songbird

Nick Carter Breaks Down on Stage Mid-Performance After Brother Aaron Carter's Death

Nick Carter Breaks Down on Stage Mid-Performance After Brother Aaron Carter's Death,The Backstreet Boys performed at London's O2 arena Sunday, less than 24 hours after Nick Carter's brother Aaron Carter died. During the concert, Carter broke down in tears while trying to finish his verse on 'Show Me The Meaning of Being Lonely.' His bandmates AJ McLean, Howie Dorough, Kevin [...]

Tags: Aaron Carter Backstreet Boys brother Death Music Nick Carter popculture.com tribute

Mimi Parker of Indie Rock Band Low Has Died

Mimi Parker of Indie Rock Band Low Has Died,Mimi Parker, the drummer and founding member of the indie rock band Low, has died. Parker was diagnosed with ovarian cancer in December 2020, and the band canceled shows this year while she received treatment. Parker and her husband, guitarist Alan Sparhawk, made up the core of the band.'Friends, [...]

Tags: cancer cause of death Celebrity Deaths Death Low Mimi Parker Music Music News musical ensemble popculture.com

Christine McVie, Fleetwood Mac Singer-Songwriter, Dead at 79

Christine McVie, Fleetwood Mac Singer-Songwriter, Dead at 79,Fleetwood Mac singer-songwriter Christine McVie has died. McVie, known for penning the group's songs 'Little Lies,' 'Everywhere,' 'Don't Stop,' 'Say You Love Me,' and 'Songbird,' passed away peacefully at a hospital Wednesday morning, her family confirmed in a statement shared to McVie's Facebook. [...]

Tags: cause of death Celebrity Deaths Christine McVie Death Fleetwood Mac Music popculture.com Songbird

Takeoff Funeral: Details for Public Memorial for Migos Rapper Revealed

Takeoff Funeral: Details for Public Memorial for Migos Rapper Revealed,The public funeral arrangements for Migos rapper Takeoff were announced on Tuesday. His family will host a Celebration of Life memorial on Friday, Nov. 11 at State Farm Arena in Atlanta. Takeoff, whose real name is Kirsnick Khari Ball, was killed in a shooting outside a Houston bowling alley on [...]

Tags: Age Death funeral Georgia Justin Bieber Migos Music popculture.com Quavo shooting state farm arena Takeoff

Takeoff Funeral: Details for Public Memorial for Migos Rapper Revealed

Takeoff Funeral: Details for Public Memorial for Migos Rapper Revealed,The public funeral arrangements for Migos rapper Takeoff were announced on Tuesday. His family will host a Celebration of Life memorial on Friday, Nov. 11 at State Farm Arena in Atlanta. Takeoff, whose real name is Kirsnick Khari Ball, was killed in a shooting outside a Houston bowling alley on [...]

Tags: Age Death funeral Georgia Justin Bieber Migos Music popculture.com Quavo shooting state farm arena Takeoff

Jerry Lee Lewis, 'Great Balls of Fire' Singer, Still Alive Despite TMZ Death Report

Jerry Lee Lewis, 'Great Balls of Fire' Singer, Still Alive Despite TMZ Death Report,UPDATE: Jerry Lee Lewis, also known as The Killer, is confirmed to be dead now, Friday, Oct. 28, 2022. Read the full story here. PREVIOUSLY: Jerry Lee Lewis, one of the last living architects of rock and roll, is still alive. TMZ previously reported that the 'Great Balls of Fire' singer passed [...]

Tags: Celebrity Deaths Country Music Death Music Music News obituary popculture.com songs

Christine McVie Dead at 79: Stevie Nicks Mourns Fleetwood Mac Bandmate

Christine McVie Dead at 79: Stevie Nicks Mourns Fleetwood Mac Bandmate,Christine McVie, who wrote dozens of classic songs as a member of Fleetwood Mac, died on Wednesday. The music world, including her bandmates, is in mourning. Stevie Nicks remembered McVie as her 'best friend in the whole world' since they first met in 1975. McVie was 79.In a handwritten note [...]

Tags: cause of death Christine McVie Death Fleetwood Mac john mcvie lead vocals Music popculture.com Stevie Nicks

Aaron Carter: Cause of Death After Pop Singer Found in Bathtub Remains Unclear

Aaron Carter: Cause of Death After Pop Singer Found in Bathtub Remains Unclear,Aaron Carter was found dead in the bathtub at his Lancaster, California home on Saturday. Authorities have not released a cause of death yet. The 34-year-old Carter struggled with addiction throughout his adult life and had begun an outpatient recovery program in September to regain custody of [...]

Tags: Aaron Carter brother cause of death Celebrity Deaths Death Music Nick Carter popculture.com sibling

DJ Oz Mafra Dies After Being Struck by Falling Lighting Equipment

DJ Oz Mafra Dies After Being Struck by Falling Lighting Equipment,DJ Oz Mafra has died following a tragic accident in Brazil. The popular DJ, real name Osnir Silvino dos Santos Mafra, passed away on Thursday, Nov. 10, days after he was rushed to a local hospital in his native Brazil after he suffered serious injuries when a piece of lighting equipment fell and [...]

Tags: Celebrity Deaths Death DJ Oz MAfra Music popculture.com

Quavo Remembers Takeoff in Emotional Tribute

Quavo Remembers Takeoff in Emotional Tribute,Quavo is mourning the loss of his nephew and fellow Migos rapper Takeoff, who was fatally shot outside a Houston bowling alley on Nov. 1. Just a day after celebrities and fans gathered for a Celebration of Life service in Atlanta, Georgia, the musician took to Instagram to pen an emotional tribute [...]

Tags: Celebrity Deaths Death funeral Migos Music popculture.com Quavo rap music rapper Takeoff

'70s Rock Legend Nik Turner Dead at 82

'70s Rock Legend Nik Turner Dead at 82,Nik Turner, the multi-instrumentalist and member of the space rock pioneers Hawkwind, has died. He was 82. Tuner died on Thursday, Nov. 10, his family announced on his Facebook page.'We are deeply saddened to announce the passing of Nik Turner – The Mighty Thunder Rider, who passed away [...]

Tags: Celebrity Deaths dead Death hawkwind Music Music News nik turner popculture.com

Aaron Carter Rapped About Being 'Gone But Not for Long' in Final Song

Aaron Carter Rapped About Being 'Gone But Not for Long' in Final Song,Aaron Carter's final song before his death included lyrics where he seemed to reflect on his own mortality. 'Lately' by Checkthestar featuring Aaron Carter was released just two days before Carter was found dead in his home in Palmdale, California. His verse now has grieving fans pondering his [...]

Tags: Aaron Carter Backstreet Boys cause of death Celebrity Deaths Death I Want Candy Music Nick Carter popculture.com

'70s Rock Legend Nik Turner Dead at 82

'70s Rock Legend Nik Turner Dead at 82,Nik Turner, the multi-instrumentalist and member of the space rock pioneers Hawkwind, has died. He was 82. Tuner died on Thursday, Nov. 10, his family announced on his Facebook page.'We are deeply saddened to announce the passing of Nik Turner – The Mighty Thunder Rider, who passed away [...]

Tags: Celebrity Deaths dead Death hawkwind Music Music News nik turner popculture.com

'70s Rock Legend Nik Turner Dead at 82

'70s Rock Legend Nik Turner Dead at 82,Nik Turner, the multi-instrumentalist and member of the space rock pioneers Hawkwind, has died. He was 82. Tuner died on Thursday, Nov. 10, his family announced on his Facebook page.'We are deeply saddened to announce the passing of Nik Turner – The Mighty Thunder Rider, who passed away [...]

Tags: Celebrity Deaths dead Death hawkwind Music Music News nik turner popculture.com

Aaron Carter Was Dealing With Custody Battle Ahead of His Death

Aaron Carter Was Dealing With Custody Battle Ahead of His Death,Prior to Aaron Carter's untimely death, he was dealing with custody issues with his on-again, off-again partner Melanie Martin. The Sun reported that in September, Carter opened up about the custody of his son, Prince, whom he shared with Martin. At the time, he shared in an interview that he was [...]

Tags: Aaron Carter Celebrity Parents Death Melanie Martin popculture.com son

TV Host Jonnie Irwin Reveals 'Devastating' Terminal Cancer Diagnosis

TV Host Jonnie Irwin Reveals 'Devastating' Terminal Cancer Diagnosis,Jonnie Irwin, the host of several U.K. property shows, revealed that he has terminal lung cancer, which has spread to his brain. Irwin, 48, wanted to fight his illness privately, but decided to speak out in an interview with Hello! Magazine. Irwin and his wife Jessica, 40, have three children, son [...]

Tags: cancer Escape to the Country Jonnie Irwin lung cancer popculture.com terminal illness TV U.K.

'George and Tammy' Trailer Starring Michael Shannon and Jessica Chastain Arrives

'George and Tammy' Trailer Starring Michael Shannon and Jessica Chastain Arrives,The first trailer for Showtime's George and Tammy has arrived. The show stars Michael Shannon and Jessica Chastain as famed country music couple George Jones and Tammy Wynette, who were married from 1969 until 1975. The profoundly passionate relationship was notoriously tumultuous, as the new [...]

Tags: Country Music Death George & Tammy Jessica Chastain marriage Michael Shannon paramount network popculture.com Showtime singer singing Song TV

Barry Corbin Reveals Cancer Surgery – Latest on 'Yellowstone' and 'The Ranch' Actor's Condition

Barry Corbin Reveals Cancer Surgery - Latest on 'Yellowstone' and 'The Ranch' Actor's Condition,Yellowstone actor Barry Corbin recently underwent surgery to treat oral cancer, the veteran actor revealed in a new interview. Corbin, 82, was working on Tulsa King when he needed to take time off for the procedure. The real-life cowboy is known for his distinctive voice and played Four Sixes [...]

Tags: actor barry corbin cancer casting Northern Exposure popculture.com The Ranch Tulsa King TV wilford brimley Yellowstone

Collingwood super-fan 'Joffa' Corfe pleads guilty to child sex abuse

Collingwood super-fan 'Joffa' Corfe pleads guilty to child sex abuse,Jeffrey 'Joffa' Corfe has pleaded guilty to sexually abusing a teenage boy. Read more here. The post Collingwood super-fan 'Joffa' Corfe pleads guilty to child

Aaron Carter's twin sister 'begged' him to let her help two days before death

Aaron Carter's twin sister 'begged' him to let her help two days before death,Aaron Carter's twin sister Angel has shared heartbreaking details of her final conversation with the late singer, two days before his death. The post Aaro

Harry & Meghan – what the first episodes reveal about Meghan's reputation within the royalfamily

Harry & Meghan – what the first episodes reveal about Meghan's reputation within the royalfamily,An expert in contemporary British monarchy analyses the first three episodes of Harry + Meghan, the headline-grabbing Netflix show from the Duke and

Where is the cast of Absolutely Fabulous now?

Where is the cast of Absolutely Fabulous now?,ABSOLUTELY Fabulous originally ran from 1992 to 1996 and became an instant hit upon release. It is now regarded as one of Britain's most iconic sitcoms so where is the cast now? Here's … The post Where is

††† (Crosses) Release New Song "Sensation": Stream

††† (Crosses) Release New Song "Sensation": Stream,Chino Moreno and Shaun Lopez's new EP PERMANENT.RADIANT arrives December 9th.

The world's oldest map of the night sky was amazingly accurate

Newly discovered fragments of 2,200-year-old star coordinates—once thought lost—reveal the incredible skill of the ancient astronomer Hipparchus. The post The world's oldest map of the night sky was amazingly accurate first appeared on Science Radars