Jill Duggar Speaks out After Release of 'Shiny Happy People' Docuseries on Family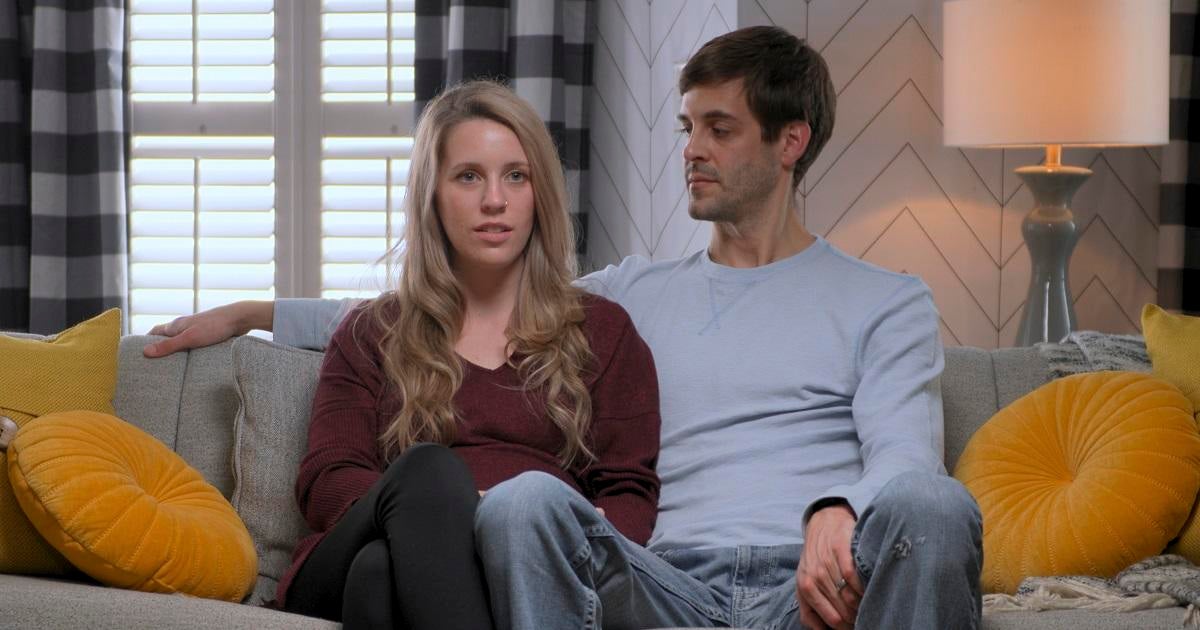 Jill Duggar Speaks out After Release of 'Shiny Happy People' Docuseries on Family,Jill (Duggar) Dillard returned to Instagram for the first time since Amazon's Prime Video released the Shiny Happy People: Duggar Family Secrets documentary series on Friday, telling fans she still loves her parents. Jill, 32, was the only child of Jim Bob Duggar and Michelle Duggar to appear [...]
Jill Duggar Speaks out After Release of 'Shiny Happy People' Docuseries on Family
Jill (Duggar) Dillard returned to Instagram for the first time since Amazon's Prime Video released the Shiny Happy People: Duggar Family Secrets documentary series on Friday, telling fans she still loves her parents. Jill, 32, was the only child of Jim Bob Duggar and Michelle Duggar to appear in new interviews for the series, which also touched on the extremely conservative lifestyle espoused by the institute in Basic Life Principles founder Bill Gothard. She and her husband Derick Dillard will expand their comments in the series with the upcoming book Counting the Cost: A Memoir.
On the same day the series was released, Jill shared a look at the book cover, which shows her holding a framed picture of her family with Derick behind her. The couple wrote the book with Craig Borlase. "As the picture on the cover conveys, the book is meant to reflect a story that has been difficult, yet hopeful," Jill wrote.
View this post on Instagram
A post shared by Jill (Duggar) Dillard (@jillmdillard)
"The challenges we have faced, including lack of respect for boundaries, greed, manipulation, and betrayal, are not that much different than what many people in our audience have faced," she continued. "However, 15+ years of reality television, undergirded by secrecy and lies, is tantamount to pouring gasoline on the fire of our struggle. Thanks to time, tears, truth, and therapy, God has begun to heal our wounds into scars. Though we would have never chosen this path, and it has cost us dearly, we want to use our voice to show others that there is hope beyond the pain."
On Saturday, Jill shared a picture of herself at the beach. "Life [is] a journey. Sometimes courage is built in the toughest storms," she captioned the photo. The post also drew support from fans who watched the documentary. One fan offered encouragement, telling her to "keep on doing what you're doing." Jill responded to the post, writing, "Thanks… I love my parents."
Shiny Happy People is a four-episode series that goes over the details of Gothard's controversial teachings, Josh Duggar's conviction on child pornography charges, and the role 19 Kids & Counting played in bringing the Duggar family's lifestyle to the country and the world. Jill shared never-before-heard details about the family's response to Josh's 2015 molestation scandal that led to 19 Kids' cancelation and the Counting On spinoff. It was directed by Olivia Crist and Julia Willoughby Nason. Jim Bob responded to the series the day before it was released, calling it "derogatory and sensationalized."
"The recent 'documentary' that talks about our family is sad because in it we see the media and those with ill intentions hurting people we love. Like other families, ours too has experienced the joys and heartbreaks of life, just in a very public format," Jim Bob's statement read. "This 'documentary' paints so much and so many in a derogatory and sensationalized way because sadly that's the direction of entertainment these days."
"We have always believed that the best chance to repair damaged relationships or to reconcile differences is through love in a private setting. We love every member of our family and will continue to do all we can to have a good relationship with each one," the statement continued, referencing Jill's participation. "Through both the triumphs and the trials we have clung to our faith all the more and discovered that through the love and grace of Jesus, we find strength, comfort, and purpose."
Jill isn't the first Duggar daughter to speak out with her own book. Jinger Duggar Vuolo released Becoming Free Indeed: My Story of Disentangling Faith From Fear. Jinger, who said it took six years to "disentangle" herself from the IBLP rules, did not participate in the documentary.
"[I] wanted to share my story because I know that these teachings from Bill Gothard that I followed for so many years are so harmful, and I saw how that really affected my life," Jinger told PopCulture.com in February. "And his teachings were based on fear, superstition, manipulation, control. So I really wanted to communicate my story, and I felt like now's the time, because I've had time to work through a lot of the things that I was raised with. So I felt strong enough to speak now."
0comments
Related:
Jim Bob and Michele Duggar Reportedly Take Leadership Role Amid New Docs Revelations
Derick Dillard Says Jim Bob and Michelle Duggar Lied About Child Porn Investigation Into Son Josh
Joy-Anna Duggar Gives Birth to Baby No. 3 Just as 'Family Secrets' Documentary Trailer Stirs up Fans