Kim Kardashian's 'American Horror Story' Performance Impressed Returning Star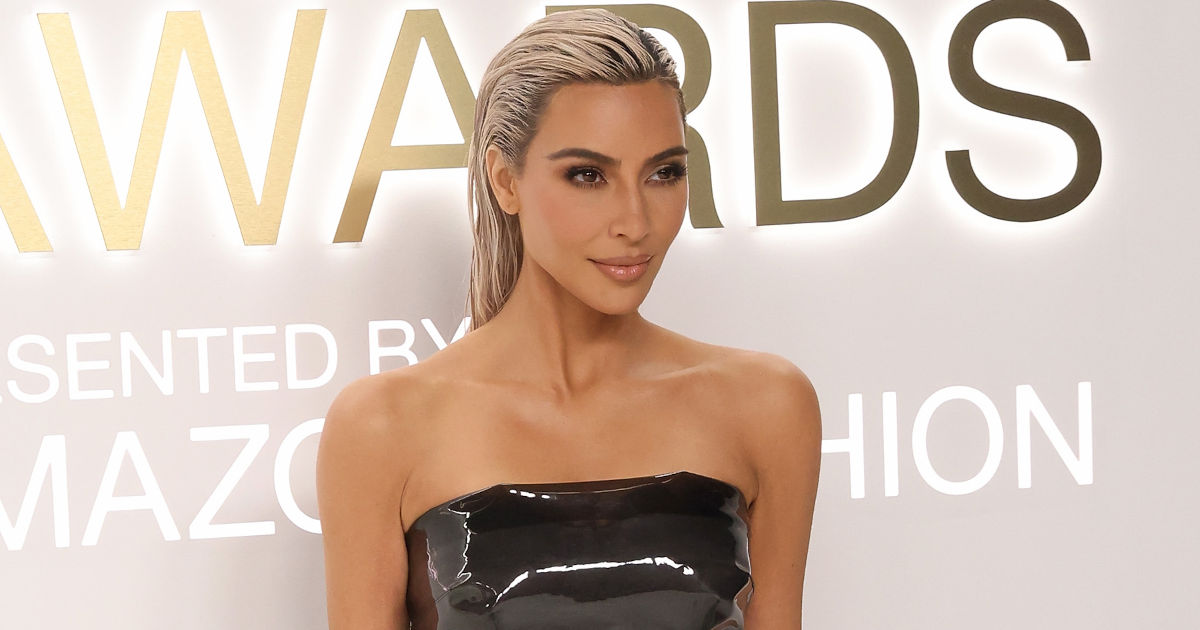 Kim Kardashian's 'American Horror Story' Performance Impressed Returning Star,American Horror Story fans may be impressed by Kim Kardashian's acting chops in the anthology series after all.  Zachary Quinto says Kardashian made quite the impression on set. His kudos came while speaking of his co-star on the upcoming season while attending the Tribeca Film Festival premiere [...]
Kim Kardashian's 'American Horror Story' Performance Impressed Returning Star
American Horror Story fans may be impressed by Kim Kardashian's acting chops in the anthology series after all. Zachary Quinto says Kardashian made quite the impression on set. His kudos came while speaking of his co-star on the upcoming season while attending the Tribeca Film Festival premiere of his new movie He Went That Way. While he was there, he also confirmed he'll be returning to Ryan Murphy's franchise in the capacity of a cameo, but he says Kardashian did a good job.
"She seemed really in her element, and I was really impressed by her spirit and her openness," the actor said, per TMZ. Quinto is anticipating watching the final cut and says giving Kardashian tips isn't necessary for her to succeed if she opts to go into acting. "I don't think she needs my advice."
This past spring, reports first surfaced that Kardashian would be joining the show's 12th season in an episode titled "Delicate." The Hulu star was also spotted heading into a Beverly Hills meeting in May with a script for the show in hand. While this is probably her biggest role in a project yet, it's not her first stab at acting.
Kardashian previously appeared in Tyler Perry's Temptation: Confessions of a Marriage Counselor. She starred as Ava in the film. And Perry also said Kardashian did a stellar job. In an episode of Watch What Happens Live, Perry told host Andy Cohen: "First of all, Kim is a professional," he said, per Us Weekly. "A lot of people don't know this about Kim. Kim is very, very professional. She's on time, she's prompt, she does what she's supposed to do. She was really great to work with."
Perry was heavily criticized for putting her in a film. But he defended his choice, especially amid Kardashian's highly publicized divorce from former NBA player, Kris Humpries. "Long before I even heard about Kim's marriage or divorce, I was trying to finish up the casting," Perry wrote in a 2011 blog. "I said to one of my producers, 'Who else is out there that young people are looking up to?'"
The producer suggested the SKIMS founder after showing pictures of people waiting in line outside one of the Kardashian sisters' now-closed Dash stores. "I thought, what better person?" Perry continued. "She literally has millions of young people following her. I thought and still do think, that it would be very responsible of her to be a part of this film. To have the young people that look up to her, see her in a film that is about what happens in life when you make the wrong choices."
0comments
Related:
Kim Kardashian's 'Fantasy' Has A Lot in Common With Cher's Recent Romance
Kim Kardashian Shuts Down Photoshop Accusations With Subtle Proof
Kim Kardashian Weighs in on Remarrying and Having More Kids